In 1938, after two terms as missionaries in Siam, Kenneth Landon '24 and his wife, Margaret '25, the author of the well-known Anna and the King of Siam (1944), found themselves at last in the U.S.–and now he had to find work. One day in the summer of 1941, after two semesters teaching at Earlham College in Indiana, he received a phone call from William "Wild Bill" Donovan, asking him to come to Washington, D.C. to work for President Roosevelt.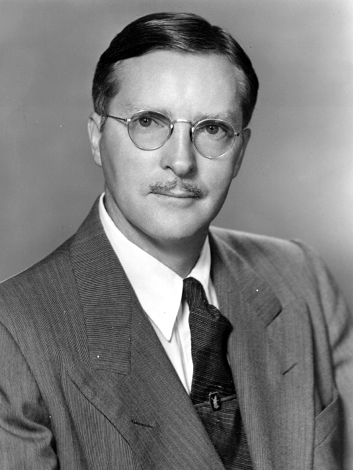 As the Second World War raged in Europe, Roosevelt wanted to know what the Japanese were doing in Indochina, and this Landon could answer. Donovan, who was Roosevelt's Coordinator of Information, and who was later to become head of the newly-founded OSS (which later became the CIA), had sought the help of major universities in quest of a Southeast Asia expert. Since at the time there was little if any cultural and scholarly interest in Southeast Asia, there were few options. In fact, everyone referenced one person: Kenneth Landon. He agreed to help, and by early September 1941, Landon was in Roosevelt's office with his research.
Landon kept an office in the Library of Congress, where he enlisted the help of Shio Sakanishi, a Tokyo-born Japanese expert working in the Division of Orientalia. One Horace Poleman, who became one of Landon's best friends, worked with Landon, too.
On the evening of 6 December, these three–Landon, Poleman, and Sakanishi–with a dozen or so others, including Margaret, met for a party at Sakanishi's apartment near the Japanese embassy on Massachusetts Avenue in D.C. They noticed, as they had before, smoke curling up from the building. Papers were being destroyed.
Something was up. The party ended around midnight, and within hours, the Japanese began their attack on Pearl Harbor. Here were Landon and Margaret on the threshold of "a date which will live in infamy."
Kenneth and Margaret tell the story of the party that night to their youngest son, Kip, as part of the 90-plus-hour "Landon Chronicles" oral histories, housed in the Landon Collection at Wheaton College Archives and Special Collections.


(mp3 – 5 min.)