Greg Livingstone is a pioneer missionary to unreached Muslim peoples. His love for the millions of Muslims who had no opportunity to hear the gospel led to the founding of Frontiers, a mission agency specializing in church planting among Muslim nations and communities.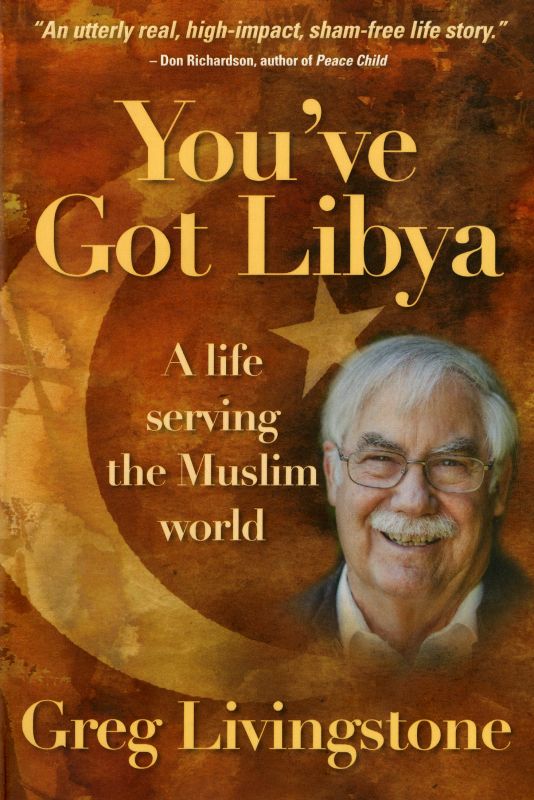 Frontiers oversees 1,300 workers in 50 countries of Africa and Asia. Livingstone tells his story in You've Got Libya: A Life Serving the Muslim World (2014). The following passages relate his experiences as a student at Wheaton College in the late 1950s.
At Wheaton, I met for the first time real Christians who weren't Baptists. I initially confused Plymouth Brethren with Jehovah's Witnesses, because they used different church vocabulary than I'd known. But I figured that since Wheaton grad Jim Elliot, who had been killed two years earlier as a missionary in Ecuador, had been Plymouth Brethren, they couldn't be that bad. Even more riveting to me was my discovery of Bible-believing Presbyterians. They seemed to love God with their minds!

Unlike me, most of the other students at Wheaton came from evangelical families. They'd heard it all before — sometimes ad nauseum. Far too many students were at Wheaton at the insistence of their families, who feared secular universities. Wes Craven, a suitemate during my freshman year, later became a director of horror films in Hollywood, despite spending his first twenty-two years imbibing sound biblical teaching.

In my quest to hang out with the spiritual guys, I got acquainted with an unknown Wheaton graduate, Bill Gothard, who was organizing Bible clubs in high schools. He asked me to oversee a group in Roselle, near Wheaton. Later, I became his assistant as he developed a new ministry. He would often use clever chalk illustrations to explain biblical concepts. Lugging his chalk board from church to church, we visited pastors to explain the principles that were later incorporated into his Institute of Basic Youth Conflicts. Gothard's ministry was helpful to many young people.

My experiences at Wheaton College were certainly formative and preparatory for the rest of my life. Daily, we sat in chapel listening to some of the greatest bible expositors of the time. I was stunned when the British pastor Alan Redpath spoke on Jesus' parable of the wheat and the tares. I worried that I might be chaff — that I wasn't really born again. I ran back to my room, dropped to my knees, and prayed, "Lord, if I am not really converted, if I am not really yours, I submit to you right now as my Lord and Savior." I've never had to bring up the question again.
You've Got Libya is endorsed by George Verwer of Operation Mobilization, Don Richardson, author of Peace Child, Professor John Frame of Reformed Theological Seminary and many others.