Dr. Thomas Howard, whose thoughtful journey from Protestantism to Catholicism became emblematic for others struggling with similar questions, died on October 15, 2020 — which happens to be the feast day of St. Teresa of Avila.
Born into an influential, Bible-believing fundamentalist family, he was the son of Philip Howard, president/publisher/editor of The Sunday School Times, and brother of missionary Elisabeth Elliot, author of Through Gates of Splendor. As Howard explored the diverse dimensions and traditions of Christian worship, he discovered in liturgical churches a beauty, order and historicity that he felt was lacking in his home assembly.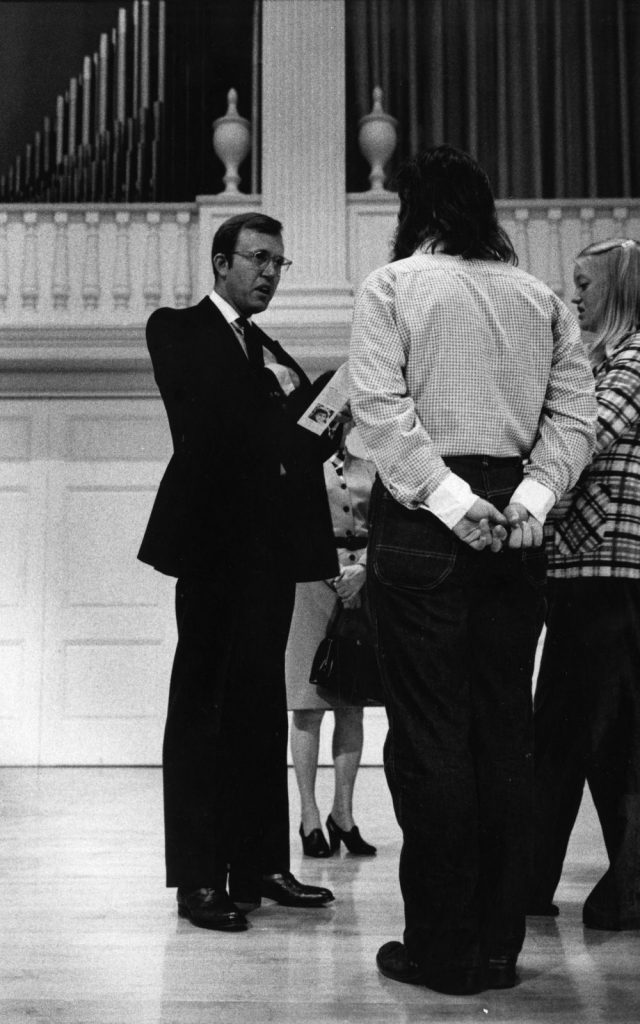 Immersing himself in literature by philosophers, theologians and novelists like C.S. Lewis, St. Augustine, G.K. Chesterton, Karl Adam and Romano Guardini, Howard converted to Anglicanism, relishing its sacramentalism and formality; but realizing after a few years that "the ground had shifted under me," he converted to Catholicism, sensing in Rome the climax of his quest, the fullness of the faith. When asked if he ceased being an evangelical by becoming a Catholic, Howard replied, "Quite the contrary. Evangelical and catholic are, or ought to be, synonymous. I will never be anything but an evangelical."
He chronicles his pilgrimage in Christ the Tiger, Evangelical is not Enough, Lead, Kindly Light and On Being Catholic, in addition to innumerable essays written in prose marked by honesty, wit and elegance.
In a phone interview with Christianity Today, Howard affirmed, "I'm a fundamentalist when it comes to the scriptures," but added that the Catholic Church "is the appointed guardian of the scriptures." Howard did not deny his Protestant, Bible-based heritage, but saw it as a necessary and admirable foundation for his movement into Catholicism.
Howard attended Wheaton College, where his appreciation for myth, symbol and story was nourished by Dr. Clyde Kilby, professor of English and founder of the Marion E. Wade Center. Howard taught English at Gordon College and later at St. John's Seminary.
Dr. Thomas Howard spoke several times at Wheaton College:
Writing and Literature Conference, 1975
Writing and Literature Conference, 1975
Writing and Literature Conference, 1975
Writing and Literature Conference, 1975
Writing and Literature Conference, 1975
Wheaton College Chapel, 1979