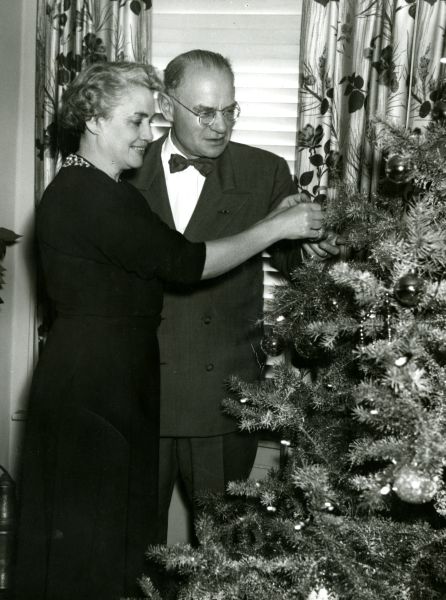 Dr. V. Raymond Edman, fourth president of Wheaton College, wrote a brief devotional called "Prexy Says" for the Wheaton Alumni magazine. Here is his confident exhortation for December, 1959:
Of course we believe in angels – but do we?
The Christmas story abounds in references to angels who spoke to Zacharias, Mary, Joseph, and the shepherds. The scriptures assure us that angels are "ministering spirits, sent forth to minister to them who shall be heirs of salvation" (Hebrews 1:14).
They are our unseen but very real helpers; and we should believe in them Christmas Day and every day.
And here is his entry for December, 1960:
There is no need to be afraid! The Christmas story abounds in assurance for the apprehensive. The word to Zacharias was, "Fear not…" (Luke 1:13). To Mary it was, "Fear not…" (Luke 1:30) To Joseph it was, "…Fear not" (Luke 2:10). And to all of us it is, "Fear thou not; for I am with thee: be not dismayed; for I am thy God: I will strengthen thee; yea, I will help thee; yea, I will uphold thee with the right hand of my righteousness." (Isaiah 41:10).
Afraid of something or somebody?
Fear not!