Norman Stone's professional affiliation with C.S. Lewis began when he directed the original Shadowlands, a film about the marriage of Lewis to Joy Davidman and her subsequent death. Most may be familiar with the title but remember Anthony Hopkins in the role of Lewis rather than the BBC's Joss Ackland from 1985. Lewis' papers and family wardrobe are housed in Wheaton's Marion E. Wade Center. Stone also produced a docu-drama in 2005 titled C.S. Lewis: Beyond Narnia, which is viewed to be more accurate than the final production of Shadowlands. After a long association with the creator of Reepicheep, Tumnus and the Pevensie children, Stone returns to Lewis with The Narnia Code. To air on BBC1 April 16th, The Narnia Code details Michael Ward's cracking of the mysterious thread that holds the various Narnian tales together.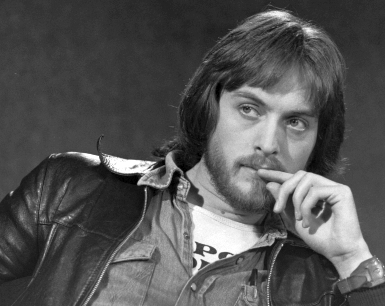 Norman Stone has had an illustrious career with his being awarded a first class honors degree in Visual Communication Leeds College before transferring to London's Royal College of Art for a Master of Arts degree in Film and Television. He began his professional career in television as the youngest producer/director for the Religious Department of the BBC.
Moving from Everyman documentaries and a pioneering Sunday children's show into drama, he produced the highly acclaimed film A Different Drummer about the blind and deaf Cornish poet Jack Clemo (1980). Shadowlands helped more firmly establish his career with its international success. The film won two BAFTA (British Academy of Film and Television Arts) awards, an International Emmy and the Prague D'Or for Best Director. Other of Stone's dramas include Martin Luther – Heretic, starring Jonathan Pryce; New World, starring James Fox; The Vision, starring Dirk Bogarde and Lee Remick, and the award-winning Burston Rebellion with Eileen Atkins and Bernard Hill. In 1988-89 he directed a three-part thriller series for BBC Scotland, The Justice Game (first series), and the television feature Pied Piper, starring Peter O'Toole and based on the novel by Nevil Shute (a Granada TV/CBS co-production).
While working on the script of The End Time with Murray Watts, Stone also collaborated with Watts on a film adaptation of Dostoyevsky's Dream of a Ridiculous Man (BBC 2), starring Jeremy Irons.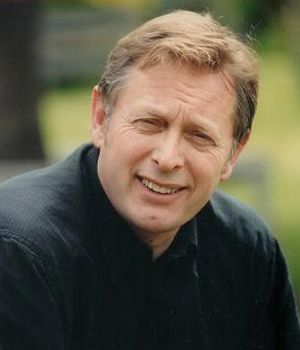 Stone has won an International Emmy, Gold Awards for Best Film and Best Director at the New York Film and Television Festival, and the Monitor d'Oro for Best Drama at Umbriafiction TV '92 for the Catherine Cookson television film The Black Velvet Gown, which he directed for World Wide International Television.
Following up on his successful direction of They Do It with Mirrors, BBC's 1991 "Miss Marple" Christmas special, Stone has also worked on BBC's final "Miss Marple" adventure, The Mirror Cracked from Side to Side.
Other awards include a BAFTA for the Omnibus special on the life of Dudley Moore, After the Laughter, an Andrew Cross Award for best documentary of the year for The Tartan Pimpernel and a Golden Remi for his first feature film Man Dancin', which he created and directed in his home town of Glasgow. Stone directed Florence Nightengale, a period drama, which aired in the UK in mid-2008.