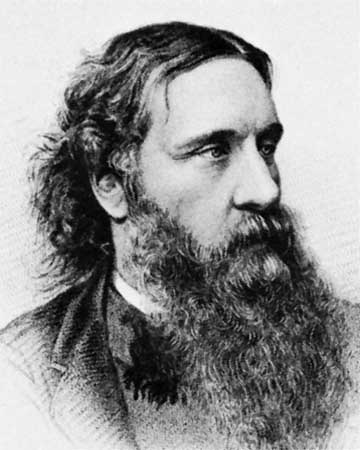 George MacDonald (1824-1905) was one of the most prolific and original of the Victorian novelists, composing a stunning array of novels, poetry and fairy tales, all laced with his singular Christian mysticism. C.S. Lewis regarded MacDonald as his "master," declaring, "I know hardly any other writer who seems to be closer, or more continually close, to the Spirit of Christ Himself." G.K. Chesterton cites MacDonald's The Princess and the Goblin as a work that had "made a difference in my whole existence." With Lewis, Chesterton and four other British authors, MacDonald's life and work is featured in the Wade Center on the campus of Wheaton College. But he also figures in the spiritual development of three authors whose papers are collected in Special Collections, a separate archive from the Wade but also located at Wheaton.
As a lonely child in New York City, novelist Madeleine L'Engle (SC-03) discovered the novels of MacDonald. She read them first for the story, then for the theology, responding with heartfelt sympathy to his emphasis on God's love. In an essay titled "Nourishment for a Private World," she declares, "Meeting George MacDonald's writing when I was very young was a blessing to my understanding of God and creation and our own small but potentially beautiful place in it."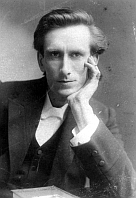 Another keen admirer of the mystic Scot was Oswald Chambers (SC-122), who copied into his diary extensive passages from MacDonald's books, not distinguishing George's words from his own. After Chambers's death, his widow, Biddy, prepared the notes for publication, not realizing that much of the material, so provocative and eloquent, may not have been original to Oswald.
MacDonald's touch is also seen in a rather unexpected corner of the literary world. Visiting the Ernest Hemingway Museum in Oak Park, Illinois, you will see a display featuring a MacDonald poem called "Baby." The poem meant much to the Hemingway family, and its pious sentiments surrounded the dedication of baby Ernest to a long, productive Christian life – which, sadly, did not occur. Ernest's father, Anson (SC-209), attended Wheaton College, and was a friend of Jonathan Blanchard.
WHERE did you come from baby dear?
Out of the everywhere into here.
Where did you get those eyes so blue?
Out of the sky as I came through.

What makes the light in them sparkle and spin?
Some of the starry spikes left in.
Where did you get that little tear?
I found it waiting when I got here.

What makes your forehead so smooth and high?
A soft hand stroked it as I went by.
What makes your cheek like a warm white rose?
I saw something better than any one knows.

Whence that three-cornered smile of bliss?
Three angels gave me at once a kiss.
Where did you get this pearly ear?
God spoke, and it came out to hear.

Where did you get those arms and hands?
Love made itself into bonds and bands.
Feet, whence did you come, you darling things?
From the same box as the cherub's wings.

How did they all just come to be you?
God thought about me, and so I grew.
But how did you come to us, you dear?
God thought about you, and so I am here.
Without doubt, through direct and indirect influence, MacDonald's writings have influenced millions hungry for a taste of God's tender mercies.