In recent weeks Dr. John Ortberg addressed the Wheaton College graduates of both the undergraduate College and the Graduate School in the May 2010 Commencement ceremonies. In the following excerpts, he exhorts the Class of 2010 to embrace Wheaton's mission, "For Christ and His Kingdom."
It is His kingdom that we seek to be for, not ours. And this means a call to humility, because His kingdom is about something so much bigger, and so much more glorious, than our little evangelical subculture and institutions and movements and churches. But it's also a call for great boldness, because to be 'For Christ and His Kingdom' means that we do not have to be nervous about this world. In a world where so much is down…where the economy is down…where employment is down…where consumer confidence is down…where marital stability is down…where, I know, the odds of finding a great job fresh out of college are down; people wonder is anything up? And some things are. The opportunity to serve a hurting world is up…the power of hope is up…the market for faith is up…and this is so because certain truths remain unchanged:

God remains sovereign…the beauty of forgiveness is still greater than the stain of sin…the Bible still pierces the human soul…prayer remains the most remarkable communication known to the human race…love still beats bigotry…joy still trumps despair…the greatest scandal of this sorry, dark world remains the scandal of the cross…God's mercies are still new every morning…the tomb is still empty…the Spirit is still descending…the kingdom Jesus announced, which we seek to be for, is still expanding.

To be 'For Christ and His Kingdom' is to be for the world that God so loved that he gave His only begotten son.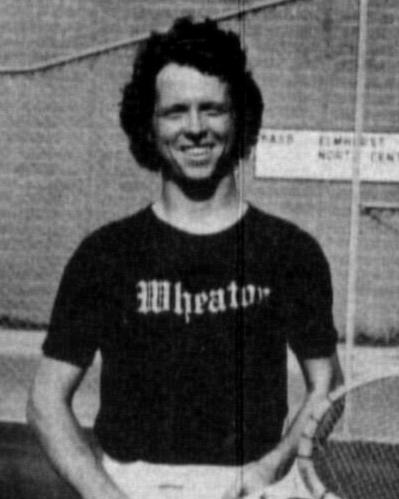 John Carl Ortberg, Jr. was born in 1957 and was raised in Rockford, Illinois. While attending Wheaton College in the late 1970s, Ortberg was a member of the Scholastic Honor Society and graduated summa cum laude in 1979 with a B.A. in psychology. He played men's tennis all four years, earned the College Conference of Illinois and Wisconsin (CCIW) Most-Valuable Player award, achieved NCAA All-American Honors and reached the quarterfinals in men's doubles at the NCAA Division III Tennis Championships. During 1978 and 1979 he was the #1 CCIW singles and doubles champion and ranked first in singles and doubles of the Wheaton squad while captain his senior year.
He pursued post-graduate studies at the University of Aberdeen in Scotland and later earned both an Master of Divinity (M.Div.) and a Doctorate (Ph.D.) in Clinical Psychology from Fuller Theological Seminary, where he is currently on the Board of Trustees.
He served as senior pastor at Simi Valley Community Church for five years until 1990, and then until 1994 at Horizons Community Church in Diamond Bar, CA. The Ortbergs moved from California to Illinois for John and his wife, Nancy to serve as teaching pastors at Willow Creek Community Church in South Barrington, Illinois for the next decade.
While living in the Chicagoland area, in March 1997 John and Nancy gave the McManis Lectureship Chapel "Recovering an Evangelical Spirituality" on the campus of Wheaton College.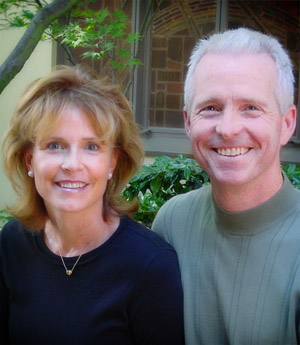 Since 2003 he has served as Senior Pastor of the 4,000 member Menlo Park Presbyterian Church in California. Ortberg is also an author of such Zondervan titles as the 2002 Christianity Today Book Award winner If You Want to Walk on Water, You've Got to Get Out of the Boat (2001) and the 2008 ECPA Christian Book Award winner When the Game is Over, It All Goes Back in the Box.
In January 2007 Pastor Ortberg returned to Wheaton and addressed the campus for Spring Special Services in a series of messages entitled "Adventures in Faith." His pastorate at Menlo Park was also highlighted along with other alumni in the Wheaton Magazine (Winter 2007) issue.
The Ortbergs have three children (Laura, Mallory and John) and live in Menlo Park, CA.