As a natural beauty growing up in Hollywood, California, Colleen (known as "Coke" to her friends) Townsend worked as a model to pay college expenses. After receiving a scholarship for dramatic training, she took a screen test. Suddenly "discovered" by the studios, she signed a contract with 20th Century Fox and performed in such films as The Walls of Jericho, Willie Comes Marching Home and Chicken Every Sunday. Hers was truly the American Dream. But one night a high school friend, Louie Evans, Jr., son of Dr. Louis Evans, Sr., pastor of Hollywood Presbyterian, excitedly told her about his experience with Christ during services at a mountain retreat. At that moment Coke realized the difference between religion and relationship. Now her faith was energized. After marrying Lou, the young couple headed overseas through the auspices of the World Council of Churches, helping with reconstruction efforts after WW II. Returning to the U.S. with valuable practical experience, Lou pursued seminary training in San Francisco, then journeyed with Coke back to Europe for two years of post-graduate studies at the University of Edinburgh. As Coke's missionary endeavors increased, her desire for Hollywood evaporated. "I was only shifting from something I enjoyed to something I wanted even more," she told an interviewer.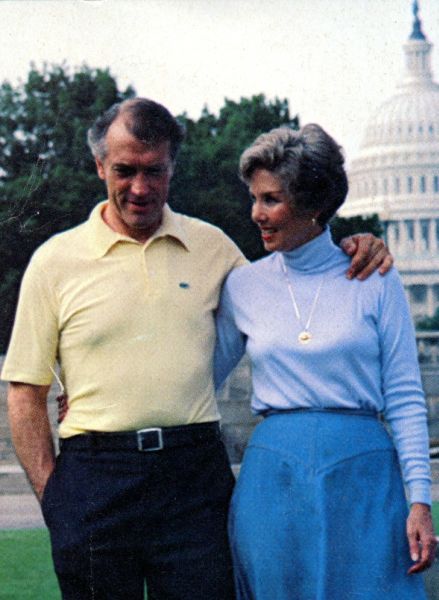 Though the Evanses had asked the Los Angeles presbytery to assign them to urban neighborhoods, they were instead sent to Bel Air, and later La Jolla, to establish churches among the affluent. But Coke and Lou would not deny their desire to minister among the destitute and marginalized. After a successful ministry in Southern California, they moved in 1973 to Washington, DC, where Lou would lead as pastor of National Presbyterian. First living in the suburbs, they soon moved to the inner-city, occupying a 100-year-old row house located four blocks from the Capitol. Eager to serve, they frequently opened their home to visitors. "Using our home for entertaining is something we love," she remarked. "Our kids have always brought home lots of friends from college during the summer or on holidays. One night we had 29 for supper." In addition to teaching adult classes, leading prayer groups and developing "covenant relationships" among ethnic friends, Coke was honored to chair the 1986 Greater Washington Billy Graham Crusade. After 16 years in DC, the Evanses relocated in 1989 to California. They were the parents of four children. Colleen Townsend Evans is the author of several books, including Love is an Everyday Thing, Living True, A New Joy and Bold Commitment, co-written with Lou.
The papers of Colleen Townsend Evans (SC-39), comprising manuscripts and interviews, are housed at Wheaton College Special Collections.