Twenty years ago, the Wheaton Alumni magazine began a series of articles in which Wheaton faculty told about their thinking, their research, or their favorite books and people. Professor of Theology Dennis Okholm (who taught at Wheaton from 1989-2003) was featured in the April/May 1992 issue.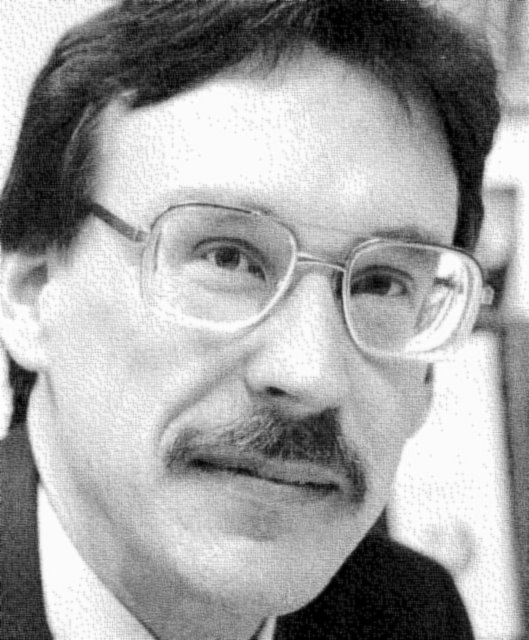 The first annual Wheaton College Theology Conference has been "on my mind" for the past year. (Just to make sure it can rightly claim to be "annual," the second one will be on February 25-26, 1993, dealing with "Theology and Science") The conference is now a fait accompli, but the issue it dealt with remains with us: the challenge of pluralism. My colleague, Tim Phillips, and I selected this topic for the conference because it is the crucial issue before the Christian community today. It is especially crucial for evangelicals who make exclusive claims such as "Jesus Christ is the Lord of the universe–in a world that prides itself on letting each person have his or her own opinion when it comes to matters of religion, artistic expression, or moral behavior.
John Hick's An Interpretation of Religion is a key intellectual defense of this pluralism. His thesis is that "we always perceive the transcendent through the lens of a particular religious culture with its distinctive set of concepts, myths, historical exemplars and devotional or meditational techniques." If Hick merely described the diversity of religious beliefs, his statement would be undeniable. But he insists that this plurality is not just a description of the world; it is a religious truth. All religions end up referring to the same ineffable transcendent Reality.
This will set well with many people– from academics to talk show hosts. The point of many discussions in the university and on the [Phil] Donahue show is not to arrive at the truth of the matter, if the "matter" has to do with religious beliefs and moral values; the point is simply to keep the discussion going and respect the divergent points of view, because, as one talk show guest said about pornography, "The great thing about our society is that you can have your opinion and I can have mine."
How did we get to this point? Lesslie Newbigin helps us to understand in his book Foolishness to the Greeks. We have divided the world into two realms. One realm is the public world of scientific fact that explains everything in terms of cause and effect relationships; we have agreed that in this world some statements (such as "atoms exist") are true and people would he fools to deny them. The other realm is the private world of religious beliefs and moral values, which are based on assumptions about the purpose of human existence. But as a society we do not agree what human life ought to be. So, statements like "Homosexual behavior is morally wrong" and "It is only through Jesus of Nazareth that a person can be saved" are relegated to the realm of private opinion. This is a democratization of religious beliefs and moral values. It makes for good ratings on the Donahue show. It should not be acceptable to the Christian who confesses her credo on Sunday.
The frightening thing for me is that so many evangelicals have bought into this agenda. We have trouble insisting that "Jesus of Nazareth is the only way to God" without adding, "At least, that's my opinion," But for a Christian, such a religious claim is stating a truth about reality itself. Jesus did not die for some general religious or moral conception that we can all discover by ourselves. When the death and resurrection occurred, the universe was changed.
The problem even gets worse when evangelicals buy into the bifurcation and put politics in the public realm and religion in the private realm. For example, one clergyman in the Chicago area recently said of Oliver North's visit to his church: "I hope people can separate his politics from his personal faith." As Newbigin points out, if we start doing that we are going to have to dismiss much of the Old Testament, for everything political that concerned Israel had to do with her claim that Yahweh is Lord over all life public and private.
What I have said is perhaps the easy part. The harder part comes in the second half of our conference: How does the church respond? Do we reconstruct an Anabaptist vision, not expecting the world to understand what we're about unless they join in? This is what Stanley Hauerwas and William Willimon propose in their provocative book Resident Aliens. Do we strategically try to challenge the world with a chastened Reformed agenda, such as Newbigin seems to propose in his book? Whatever we choose, it seems that the former methods (like rational proofs) will no longer convince people in our society of the truth of the gospel.
The discussion of pluralism is today's hot topic. And it's crucial. If evangelicals in the pew and in the academy do not grapple with this issue, we'll either end up being mere reactionaries when segments of our society take issue with our exclusive religious claims and dogmatic moral values, or we'll find ourselves among those who are merely entertained by the television talk shows.
The task will largely fall on my students' shoulders. I pray for them a lot.
———-
Dennis Okholm (B.A. Wheaton; M.A., M.Div. Trinity Evangelical Divinity School; Th.M., Ph.D. Princeton Theological Seminary) currently teaches in the department of theology and philosophy at Haggard School of Theology, Azusa Pacific University. Previously he was professor of theology at Wheaton College in Wheaton, Illinois. He is also an ordained minister in the Presbyterian Church (USA), and an oblate of a Benedictine monastery (Blue Cloud Abbey, SD). He has coauthored and coedited several books, including two collections of papers presented at the annual Wheaton Theology Conference and Welcome to the Family: An Introduction to Evangelical Christianity (all in partnership with Timothy R. Phillips).