The field of archival science is abundant with manuals, academic courses and web seminars. Though most educational materials deal with the technical specifics of processing and preserving historical items, whether it be manuscript, media or artifact, few books address the more intangible aspect of the researcher's personal response.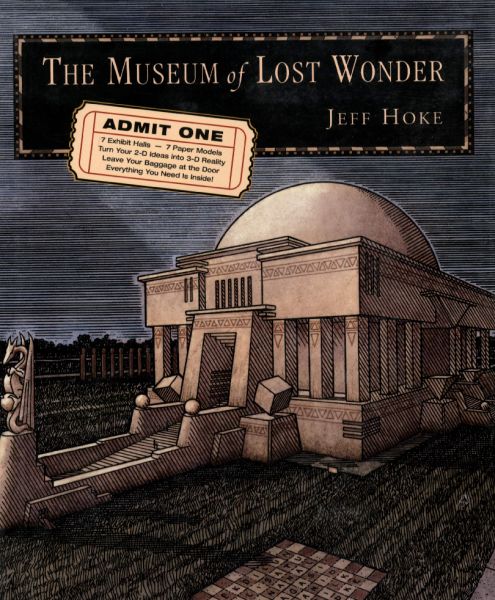 How does this item effect my life? What feelings or thoughts does it stir? A notable exception to this is The Museum of Lost Wonder (2006) by Jeff Hoke, previously a curator at the Field Museum in Chicago, now the Senior Exhibit Designer at the Monterey Bay Aquarium in Monterey, California. Hoke's book is not Evangelical, but it is deeply spiritual, utilizing alchemical motifs as it explores the analogy between the imaginary Museum of Lost Wonder, with its seven enigmatic exhibit halls, and the development of the human soul. One reviewer says that Hoke's Museum is "…a metaphysical architectural model of the mind, a kind of cornucopia of hermetic knowledge." Another calls it "…a soulful delight – an alchemical workbook designed to remap the connections between science and poetry, matter and psyche, philosophy and comic books."
The grand tour begins with this exhortation:
I created the Museum of Lost Wonder as a storehouse for weathered memories so the wonder they engender doesn't get lost. It's a place to collect all the nagging, hard-to-answer questions we've had since childhood. The Museum of Lost Wonder isn't a place of answers – like wonder, answers are always personal…The Museum of Lost Wonder is not a collection of objects, but rather a place to collect ideas and explore the meaning of your own experiences. We take inspiration from the original museums and curiosity cabinets of of the 1600s. Unlike modern museums that try to separate fact from fancy, the Museum of Lost Wonder encourages you to join these seemingly disparate ways of looking at things so you can decide what's meaningful.
Incorporating a few of these intriguing concepts, the Wheaton College Archives and Special Collections also desires that visitors and researchers to its various holdings and exhibits will discover similar stirrings in their hearts, hopefully aspiring to greater heights of Christian faithfulness and consecration.