Located halfway on the mile between Chicago's Moody Bible Institute and Moody Memorial Church stands LaSalle Street Church, its 130-year old spire tucked snugly amid a row of upscale condominiums, only two blocks from Lake Michigan.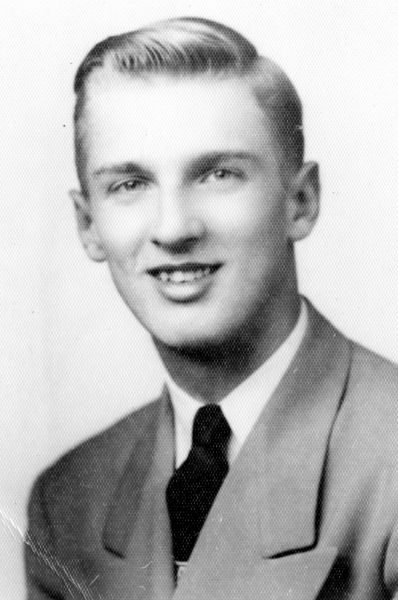 But when William Leslie left his position in 1961 as assistant pastor of Moody Church, serving under Dr. Alan Redpath, to lead the struggling assembly, the district was severely blighted, collapsing beneath the weight of decrepitude, poverty and racial tensions. Leslie, a graduate of Wheaton College, realized that he must not only preach to touch the spirit, but he must also address the material welfare of his parish.
And so, operating under the motto, "The Whole Gospel for the Whole Person," LaSalle Street Church instituted a tutoring program, eventually gathering over 300 students. Soon other ministries blossomed. LaSalle Street Young Life recruited men from gangs, providing alternatives in Bible studies, sports and summer camp. LaSalle Street Senior Center provided meals, counseling and exercise for the Northside elderly. The Cabrini-Green Legal Aid Counsel sought justice for the ill-served, offering legal aid. Bridging was established to assist single pregnant women, offering an alternative to abortion. These programs not only fulfilled Leslie's desire to mobilize his strategically-placed church, rather than allowing the members to sit passively, but strengthened LaSalle Street's purpose to holistically worship, educate and evangelize. Another vital component was the incorporation of the arts, drawing heavily from the talents of gifted members. Plays, banners, slide shows and dance were all used to enhance worship and brighten the sanctuary. As a result of these innovations, Leslie was known to his congregation as "the resident dreamer." Busloads of students from Wheaton College arrived weekly to assist with the various ministries.
Dr. William Leslie died of a heart attack at age 61 in 1993. Writer Philip Yancey, longtime member of LaSalle Street Church, wrote a memorial published in Christianity Today:
Bill Leslie was a most unlikely pioneer. He was disheveled, disorganized (several times I waited in vain for Bill, who had forgotten our appointment or gone to the wrong restaurant), and hardly a promising candidate for racial reconciliation. (He had attended the strictly segregated Bob Jones University, and his father-in-law had worked in racist Lester Maddox's gubernatorial campaign.) Yet he, as much as anyone, was responsible for pointing the evangelical church back to the city and for reminding us that Jesus came to redeem communities as well as individual souls.
The story of LaSalle Street Church is related in The Church That Takes on Trouble (1976), by James and Marti Hefley; it is also the subject of the film, "The Heart Cannot Run." In 1992 the City of Chicago cited Leslie in the 1993 "Who's Who in Religion," commending to him its "deepest and most sincere gratitude for all [he] has done to improve the community, and to better the lives of the citizens of the City of Chicago."
Leslie's papers (SC-75), comprising correspondence, photographs and cassettes, are archived at Wheaton College Special Collections, available to researchers.