Lancaster County, Pennsylvania, boasts a singularly rich Christian heritage, dating to the founding of the country. Closely associated with Amish, Mennonite and Quaker settlements, this district also enjoys the presence of Quarryville Presbyterian Home, founded by Franklin S. Dyrness. Graduating in 1931 from Wheaton College, Dyrness enrolled at Westminster Theological Seminary.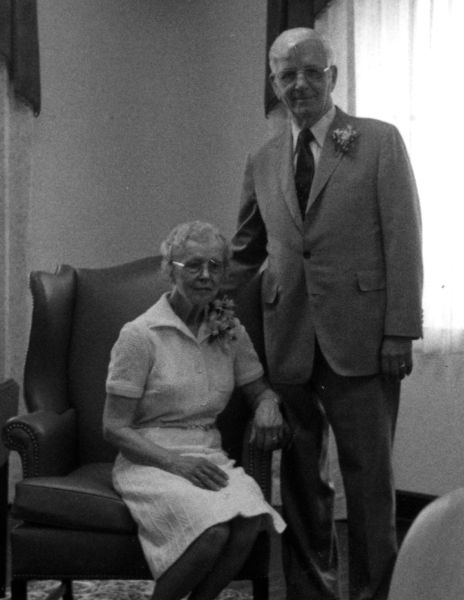 Later serving as a pastor in Pennsylvania, he attempted locating housing for several elderly women from his congregation. Finding nothing suitable, he decided to establish his own home, but this one would be different. "We're here not here just to have people take care of old people," he told an interviewer. "I'm not interested in that. Let the government do it. We're here with Christian concern in action. The Lord has led them here, and they have come of their own accord. People say that you ought to be happy that you established this. I say, please don't say that. I have no credit. I don't want any. The Lord is the only man who can do it and he did. Therefore, give God all the honor and praise." While studying at Wheaton College Dyrness met his wife, Dorothy ("Dot") Ruth Rasmussen. Franklin's brother, Enock Dyrness, acted as the college Registrar from 1924-69.
Quarryville is tied to Wheaton College in other significant ways, as well. Throughout the years, many staff and alumni have retired here, notably Katharine Tiffany, longtime English teacher, who called it "the Conrad Hilton of retirement homes." A room at the Home was named after her, the K.B. Tiffany Memorial Center. Dr. J. Oliver Buswell, third president of Wheaton College, lived his final years at Quarryville. Unlike his successor, V. Raymond Edman, who died of a heart attack quite publicly while preaching a chapel message at Wheaton College, Buswell simply slumped in his wheelchair, passing quietly. He is buried in Quarryville Cemetery. Wheaton's fifth president, Dr. Hudson Armerding, spent several retirement years at Quarryville, assisting the chaplain with preaching and room-to-room visitation, before returning to Wheaton shortly preceding his death in 2009.
Franklin Dyrness served as president of Quarryville Presbyterian Home from its 1948 inception until his retirement in 1985. He was elected to the Wheaton College Honor Society and was bestowed the Doctor of Divinity in 1960. The Home and his alma mater contributed funds to establish the Franklin S. Dyrness Chair of Biblical Studies at Wheaton College. He was also president of the Board of Trustees of The Reformed Presbyterian Church in North America. According to his son, F. Seth, Jr: "We gathered around his bed and sang some of his favorite hymns for him. As we sang the final verse of Rock of Ages, he closed his eyes and went to be with the Lord. It was beautiful and deeply comforting for us as a family." Franklin Dyrness died on June 16, 1990.