25 years ago this week the Wheaton College Revival of 1995 transpired on campus. The following historical account was transcribed from the Wheaton College Alumni Magazine, Spring 1995.
——————————
by Dr. Stephen B. Kellough '70, Chaplain
Our Lord has poured out his love in a dramatic way.

Throughout the history of Wheaton College, God has chosen to he present and active in this place. There have been times of spiritual awakening, and during the week of March 19-24, we received another special visitation of God.
It would be incorrect to say that it all began at 7:30 P.M. on Sunday, March 19, in Pierce Chapel at the weekly meeting of the World Christian Fellowship. There had been a significant stirring of the Spirit in the lives of individuals and in groups on campus several weeks before that, throughout the semester, and well before that.
But something unique and important happened on that Sunday evening when James Hahn and Brandi Maguire, students from Howard Payne University in Brownwood, Texas, described a recent "revival" on their campus. Following their presentation, the microphones were open for students to share their burdens and confess their sins.
Confessions were heard throughout the night. There were tears and there were smiles. There was crying and there was singing. People confessed their sins to God and to each other, and there was healing. It was biblical. It was Christian, It was orderly. It was sincere. It honored out Lord. Finally, at 6:00 A.M., we adjourned the meeting, with students still in line who had waited hours to speak.
We reconvened on Monday in Pierce Chapel with about 900 students and adjourned at 2:00 A.M. with 400 students listening to the last confession. Still, many were unable to reach the microphone. Tuesday's meeting was held at the College Church, a larger facility which accommodated the 1,350 people who arrived at 9:30 P.M. Because lines still remained at the microphones at 2:00 AM., another meeting was set for 9:30 P.M. on Wednesday.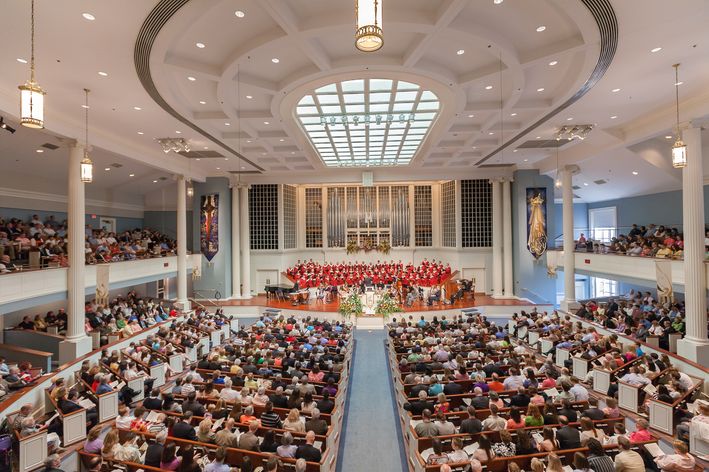 That night a capacity crowd of about 1,500 assembled. The program included worship and testimony along with some specific instruction and direction concerning the biblical method of dealing with temptation and sin. The group was addressed by President Duane Litfin, and Professors Lyle Dorsett and Tim Beougher. The confessional stage of the week's meetings ended at 2:00 A.M.
The final plenary session was held on Thursday evening at 9:30 P.M. at the College Church, the largest assembly of the week with many faculty, staff, and members of the community attending. The theme of the evening was praise and testimony. It was a dynamic celebration.
The challenge was issued to move on to new levels of commitment to loving and serving God. The closing moments included an invitation for people who were sensing the call of God to Christian ministry to come forward for a prayer of dedication. Many knelt at the front of the sanctuary to commit themselves to bringing the gospel to the world.
Is this something that has been humanly contrived or manufactured? The personal sharing within the body of Christ here at Wheaton College has been spiritually sensitive and biblically grounded. The depth and breadth of the confession, repentance, and reconciliation point to a divine initiative. Every factor seems to confirm that we are experiencing an authentic work of the Sovereign Lord.
As President Litfin has said, "God has prompted a wonderful surge of conviction and confession sin, genuine repentance and forgiveness, and the restoration of broken hearts and relationships.
"Our challenge now is to see the results of this renewal tilled into the soil of our lives. Our desire is to move from this mountain top to a new plateau of obedience and fellowship with the Lord, and renewed relationships with one another."
We trust that this incredible movement of God's Spirit will continue on our campus and beyond. We believe that what we have seen here at Wheaton is only a small piece of what God is doing worldwide.