Guests invited to speak in the Wheaton College chapel during the 1940s were given a card with the following instructions sometime before their scheduled message: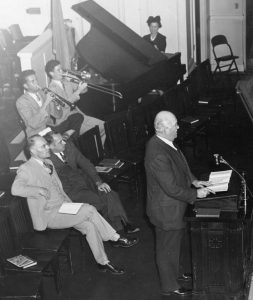 You will be speaking to young MEN and WOMEN who are COLLEGE STUDENTS, from 45 different states and 20 foreign countries.
We will appreciate it if you will:
Feel at home with us.
Preach the Lord Jesus — and seek to point students to deeper truths of the Word.
Exalt Christ, not Wheaton College.
Avoid controversial subjects.
Be sparing in your use of humorous stories.
You will have approximately 20 minutes for your message.
Close your message on time (within 2 or 3 minutes after the red light goes on).
Close your message with prayer.
Come again.
Chapel begins at 10:30am, closes at 11am.