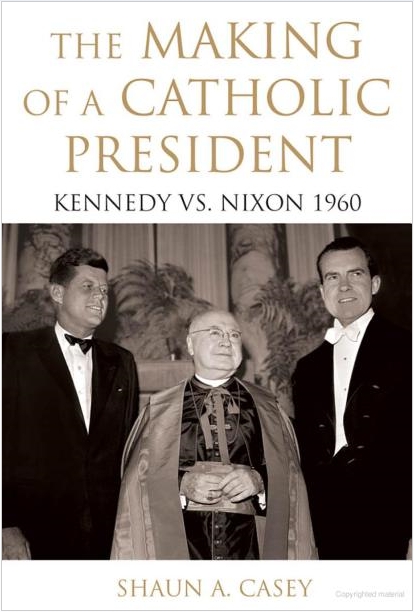 Kennedy's run for the U.S. presidency brought to the fore many concerns about the role of religion in public life. Grave were the concerns of some that Kennedy, as a Catholic, would have divided allegiances and may swear more allegiance to the Pope (viewed as a foreign and religious power) than the Constitution.
Shaun Casey explores this tension in the 1960 Presidential election. Within his work he delves into the role that Evangelicals played in the religious debate. He illuminates how both Kennedy and Nixon used religion to their advantage. Casey's readers will gain a sense of the anti-Catholic sentiments that were widely resident in American culture, making references to activities by Evangelicals to mobilize and convey the potential dangers in electing a Catholic president.
Casey served as senior adviser for Religious Affairs and Evangelical Coordinator for the Barack Obama presidential campaign. He is also Associate Professor of Christian Ethics at Wesley Theological Seminary. Casey's critically acclaimed work utilized resources from the records of the National Association of Evangelicals (SC-113).