"The idea of having a college in Wheaton was born in the minds of the Wesleyan Methodists of Illinois. Back in 1836 in Cincinnati, the Methodist General Conference passed the following resolution:
Resolved, By the delegates of the annual conferences in General Conference assembled: that they are decidedly opposed to modern abolitionism and wholly disclaim any right, wish, or intention to interfere in the civil and political relation between master and slave as it exists in the slave-holding states of this country.
Out of this resolution was born the Wesleyan Methodist Church, to whom slavery and the use of intoxicating liquors were anathema. A large number of Wesleyan Methodists settled in Wheaton, where anti-slavery sentiments were shared by many other citizens of the growing community.
In 1850 the Illinois Wesleyan Methodists decided to establish an anti-slavery school of their own. Too many of their young people had attended colleges where members of the faculty were either pro-slavery or indifferent to the issue. Wheaton was selected as a site because of its proximity to Chicago and because of the generous offers of its citizens to support such an educational experiment. Among those early devotees to the cause of Christian education were Warren L. Wheaton and his brother Jesse.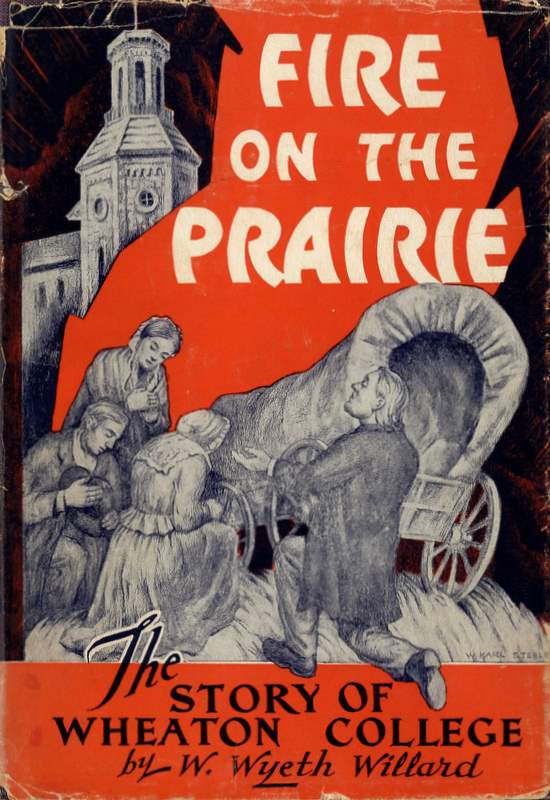 Nearly a mile from the Wheaton railroad station a pleasant site was selected, and land was bought for $150.00 from John C. Howard (some records indicate Gaius Howard). Although some maintain that Mr. Howard donated the land, records reveal that the original site of the College was purchased from him. There, on the crest of a small hill which overlooked the rolling prairie, preparations for the erection of a building were begun, when on a sweltering day in the summer of 1852 a group of devout Christians knelt in the tall prairie grass at the summit and dedicated 'the hill and all that should be upon it to that God in whom trusting they had boldly gone into the thickest fight, not only for the freedom of human bodies, but of human souls as well,' The new school was called Illinois Institute."
Willard, W. Wyeth. Fire on the Prairie: The Story of Wheaton College. Van Kampen Press (Wheaton, IL). 1950. pp.20-21