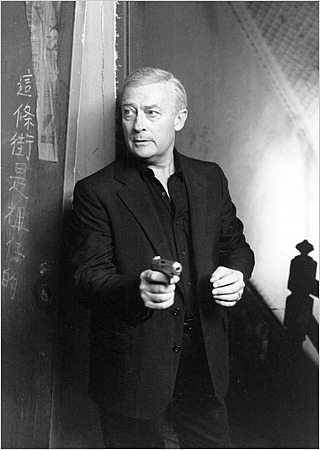 On Monday TV's Robert McCall, or as he was known to those that truly knew him Edward Woodward, died of pneumonia in his home in Cornwall, England. Woodward had an acting career that had spanned nearly 45 years. He was well-known on the stage, silver-screen and television. Some even knew him for his voice as he recorded recitations and musical albums.
Woodward's passing is of note to the Archives & Special Collections for the connection that he had with Coleman Luck. Luck worked on The Equalizer series for several years in the mid-1980s. He was co-producer, co-executive producer and senior writer. He valued what Woodward brought to the character of Robert McCall — the "great strength, resolution and energy, coupled with an underlying sorrow." Despite many attempts in Hollywood to mimic this show and its cast of characters they, according to Luck, failed because "Hollywood misunderstands the meaning of redemption."
The Luck Papers in the Archives & Special Collections contain numerous scripts and recordings of Woodward's performances in The Equalizer.