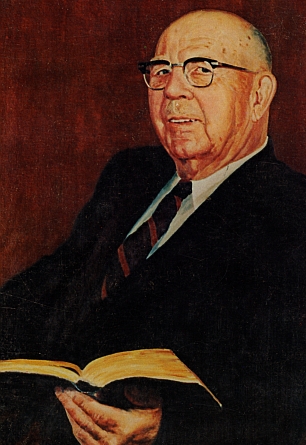 A profoundly useful agent for disseminating scriptural principles during the middle years of the twentieth century was Radio Bible Class (RBC), founded and hosted by Dr. M.R. DeHaan. Quitting his Reformed Church pastorate in 1938 for health and theological reasons, DeHaan also resigned his medical practice to preach the Word of God over the airwaves, residing with his family first in Detroit, Michigan, then in Grand Rapids. The broadcasts were often transcribed and published as books, with several Bible commentaries still in print.
DeHaan's second son, Richard, accepted Christ when he was about ten, the result of a dedicated Sunday School teacher. As a young man he received substantial biblical education, first at his father's knee, then at Calvin College before transferring to Wheaton College to finish his undergraduate degree, and finally to Northern Baptist Theological Seminary for graduate studies. During his Wheaton days, the 1944 Tower yearbook describes a glimpse of his social activity in an off-campus dormitory called the House of Baa: "Upperclassman Dick DeHaan was an aggressive one-man debate team in bull sessions. Starting out slowly, he wound up the 'fastest' man in the house."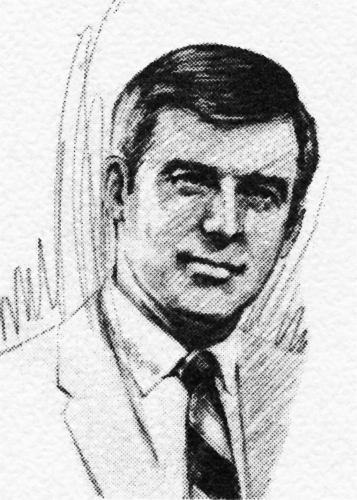 After Dr. DeHaan suffered a heart attack in 1946, Richard accepted increased administrative responsibilities at the radio station, taking the microphone from time to time with a voice, "…deep and mellow and mild," as his mother observed. When his father died in 1965, Richard smoothly assumed the presidency of Radio Bible Class. Its continued success on radio compelled him and his colleagues to expand the ministry to television. So in 1968 Day of Discovery aired, ranking for years among the top ten religious broadcasts. Additionally he published a series of pamphlets, first appearing as articles in the Our Daily Bread devotional, focusing on the Christian life and end-times issues, all written with characteristic clarity and analytical insight. Indeed, Dr. Lehman Strauss, renowned Bible teacher, praises DeHaan's 1968 book, Israel and the Nations in Prophecy, for its "…sound and sane presentation of numerous prophetic scriptures."
Dr. Richard W. DeHaan died in 2002, after a long battle with Parkinson's disease. Ever the encourager, his favorite expression was, "Trust in God and do the right." Richard's son, Mart, continues RBC Ministires, as it is now called, reflecting its worldwide range of resources.