On the occasion of the 150th Anniversary of Wheaton College, Marching to the Drum Beat of Abolitionism: Wheaton College and the Coming of the Civil War by Dr. David E. Maas (Wheaton College Press, 2010) is being published as part of the college's year long sesquicentennial celebration.
Here's a more complete description of Dr. Maas' book:
"Historians have long known that evangelical Christians played an important role in the anti-slavery movement. No study of the anti-slavery movement in the nation is complete without a thorough understanding of Wheaton College's role in shaping abolitionist sentiment in Illinois and the Midwest. The prophetic voices of Jonathan Blanchard and other early teachers carried the movement like a torch across the prairie, lighting a beacon of freedom on a lonely hilltop in DuPage County. Now our own Dr. Maas of the History Department tells in vivid detail the story of the 300 Wheaton College men who carried the struggle for African American freedom into the Civil War and beyond, long after many Americans had forgotten the conflict's true meaning."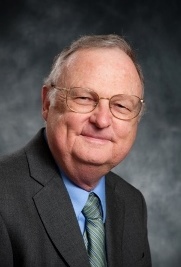 Dr. Maas has always had a professional interest in the story of the "losers" and neglected average people in American history. Trying to uncover their stories has led him most often into primary documents in local history. After graduating from Wheaton College (B.A. History, 1962) he pursued graduate studies at California State University at Los Angeles (M.A. History, 1964) and received his doctorate from the University of Wisconsin, Madison (Ph.D. History, 1972). His personal interests mainly revolve around his family: wife (Bobbie) of 48 years, 4 children (David, Pam, Beth, and Daniel) and 13 grandchildren. Dr. Maas ran a professional photography business from 1972 until 2004; in his spare time he enjoys fishing and reading.