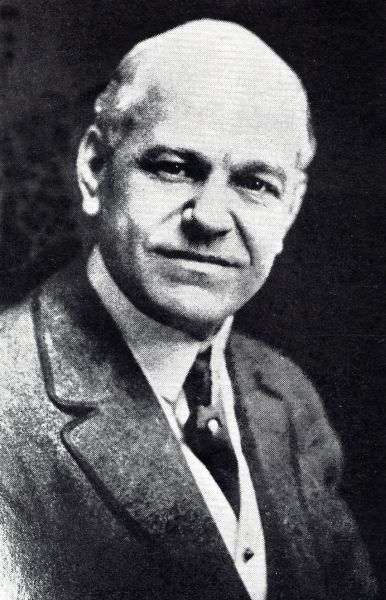 An article from the September 28, 1932, Record testifies to the effective ministry of William Edward Biederwolf (1867-1939), Presbyterian evangelist and author, to Wheaton College students and faculty…and reciprocally, their affection for him:
With all aisles packed with new and renewed Christians, the Fall Evangelistic services were brought to a powerful close. Dr. W. E. Biederwolf's calvinistic clarity produced a profound effect upon the packed chapel. Some were in tears, some were radiant and some were struggling visibly, manifesting the power of God at work. While Mr. Hammontree and the congregation were singing "Softly and Tenderly Jesus is Calling," a number took up the banner for Christ and walked down the aisle. Each one who moved to a decision made Dr. Biederwolf's face to shine, especially those who gave their youth to the Savior as a love token, "a fresh bouquet" instead of a "wilted one." In results the evangelistic meetings, which have just past, have never been equaled in College history. President Buswell proposed the names of Dr. Biederwolf, Mr. Hammontree and Mr. Paul Beck with full membership in the "Wheaton Family," and without one dissenting vote they were accepted.
In October of that year Biederwolf donated a collection of his books, mostly sermons transcribed from his itinerant ministry, to the college library. These titles dealt with Christian Science, Mormonism, Spiritualism, prophetic and other doctrinal issues.