William "Willy" Kuntze, former Dean of the Conservatory of Music at Wheaton College, was a man of tremendous musical gifts, enjoying an international reputation for his compositions and solo performances.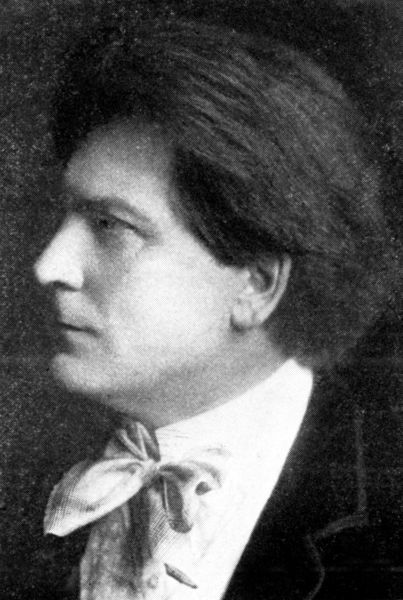 Graduating in 1891 from Kullak Conservatory in Berlin, studying under Kullak and L.E. Bach, he served as Conductor of the Chicago Teachers' Union from 1898 to 1906, during which time he also served as Instructor in the Piano Department of Balatka Musical College. From 1906 to 1909 he was in Concert and Lyceum Work. During the early 1920s, Kuntze acted as Director of the School of Music at the University of New York, as well as Instructor of Pipe Organ and Piano at Wheaton College.
Kuntze in 1904 married a former student, Mary O'Neil Morrison, granddaughter of Jesse Wheaton, one of the city's founders. Mary taught piano, serving with her husband at Wheaton College, and attended the Methodist Church. She died in 1964, collapsing beside the piano while living with Mr. and Mrs. Edgar Bundy at 310 W. Evergreen, the home built by Jesse in 1838.
To supplement a rather meagre income, Kuntze lent his extraordinary talent to various local gigs, not all evangelical. For instance, he served as organist and choirmaster for Temple Beth-El in Chicago. On a more secular note, he played for the cinema in downtown Wheaton, employed part-time as the accompanying organist, providing stirring background music as dramatic black and white images flashed over the screen. Unfortunately for him, film attendance for staff, faculty and students was forbidden by the college, which viewed this activity as injurious to the soul and unworthy of consecrated Christians. Learning of Kuntze's moonlighting, Dr. Charles Blanchard, after some administrative deliberation, sent this June 1st, 1925, note to the renowned musician:
My Dear Dr. Kuntze:

Professor Green has notified me of your decision respecting the movies. I was hoping that you might decide to stay with the college rather than with them. But he tells me that your decision is to remain with them. Of course, you are the party that has to make the decision. I found no difference of opinion in our Executive Committee. All of them felt that it would not do for the college to be tied up with things like the movies. If you can see your way clear to do that, that is a matter for you to decide.

With best regards, I am sincerely yours, Charles A. Blanchard (dictated by President Blanchard, signed in his absence)
Since Dr. Kuntze is not listed among the faculty after 1925, it is assumed that he presented his decision to President Blanchard. He died in the mid 1930s. The William Kuntze collection (SC-70), comprising his collection of music, opera histories and composer biographies is housed at Wheaton College Special Collections.