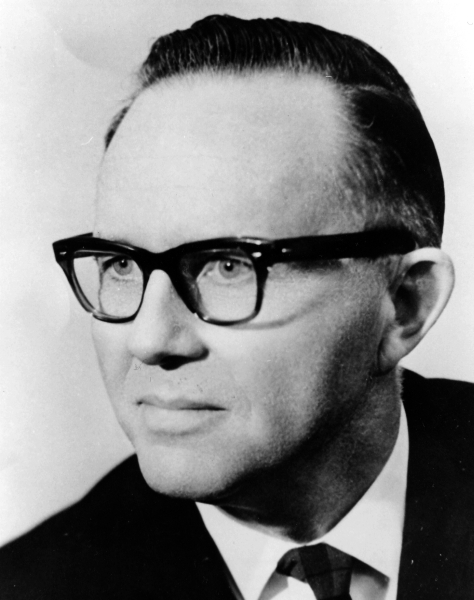 Word from the American Bible Society came over the weekend of Rev. Eugene A. Nida's recent passing. Nida, who died at 96 years of age, had served the American Bible Society for roughly four decades. His greatest contribution to the society was his approach to training Bible translators for their work. After graduating from the University of California Nida attended Camp Wycliffe and worked among the Tarahumara Indians in Mexico. He was a charter member of Wycliffe Bible Translators.
Nida, born November 11, 1914 in Oklahoma City, was an anthropologist who had studied patristics and drew upon the fields of linguistics, anthropology and communication science to develop a new approach to translation work that became known as "dynamic equivalence" (later "functional equivalence"). This methodology later influenced secular translators in their work. This new methodology sought to retain local idioms through faithful adaptation of the text. His work helped jump-start the translation process that had previously relied heavily upon Western missionaries that were unfamiliar with the local language and its nuances. The newly developed dynamic equivalent translations were more readable and easily-understood than the stiff and wooden word-for-word translations that had been the previous standard.
Nida's work fostered the creation of Bible translations in Navajo, Tagalog, Quechua, Hmong and hundreds of others. In the United States Nida's work influenced the creation of the Good News Bible, a colloquial English-language version originally intended for non-native English speakers that was first published beginning in 1966. Nida's legacy continues on at the American Bible Society through the Eugene A. Nida Institute for Biblical Scholarship.

LISTEN to Nida's 1986 Morris Inch lecture at Wheaton College (mp3 – 0:47:24 in duration)