While living in Russia, Svetlana Stalin, the only daughter and last surviving child of Soviet dictator Josef Stalin, was "the little princess." A perfume and many Russian girls were named after her. At the end of her days in Wisconsin, far from her homeland, she died in obscurity on November 22, 2011, at age 85. Between those points Svetlana rode the soaring ups and dismal downs of an extraordinary life.
Defecting in 1967 from Russia, she moved to India, then to Europe, then to the United States. Already widowed and divorced, she married American William Wesley Peters, a former son-in-law to Frank Lloyd Wright, and took the name "Lana Peters." Returning to Moscow in 1984, she moved to Soviet Georgia, than back to America, then to England, then to France, back to America, then to England again, before finally settling in Wisconsin. During her U.S. sojourn, Svetlana espoused deeply conservative causes, financially supporting William F. Buckley's National Review. In Russian, she seemingly denounced these views, stating that she had been a "pet" used by the C.I.A. Residing again in the U.S., she retracted her former anti-conservative sentiments, accusing the press of mistranslating her statements.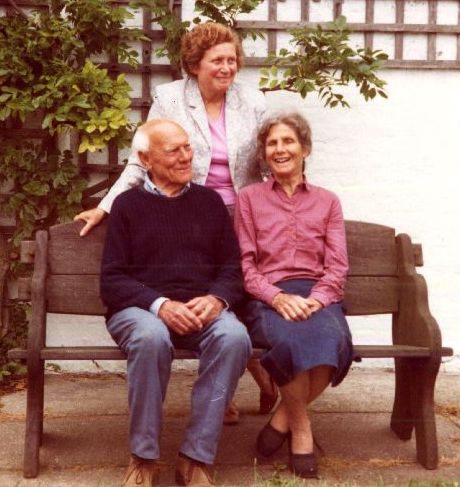 In 1982 the BBC aired "A Week with Svetlana," documenting her visit at the Sussex home of Malcolm and Kitty Muggeridge. The famed defector discussed her experience as Stalin's daughter and the growth and stability of religion in the USSR.
The program was positively received. One woman wrote to Muggeridge, "…It was so very interesting to meet Svetlana, whose faith has sustained her through her joys and sadness…Her conversation, riveting and evocative, reminded me of my young days…Eager to create a brave, new world…" Another wrote: "My heart has been set singing after watching on the television yourself and your guest Stalin's daughter…The pictures of your house, the garden and the dear English countryside was a feast indeed. Even more, was the unwavering faith of your guest. 'Christ is alive!' Hallelulah, my heart replies…"
"You can't regret your fate," Svetlana once remarked, "although I do regret my mother didn't marry a carpenter." She authored two autobiographies, Twenty Letters to a Friend and Only One Year.
The papers of Malcolm Muggeridge (SC-04) are maintained at Wheaton College Special Collections.