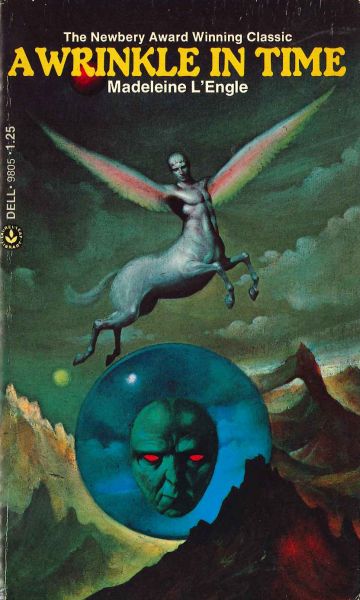 The editors of Amazon released in 2014 their selections for "100 Books to Read in a Lifetime." Placing sixth is A Wrinkle in Time by Madeleine L'Engle. The Newberry Award Winning classic celebrated its 50th anniversary in 2012.
Other choices include 1984 by George Orwell, Alice in Wonderland by Lewis Carroll, Me Talk Pretty One Day by David Sedaris, Slaughterhouse Five by Kurt Vonnegut, Where the Wild Things Are by Maurice Sendak and The Shining by Stephen King.
The original manuscript for A Wrinkle in Time is housed at the De Grummond Children's Literature Collection at Hattiesburg, Mississippi; but L'Engle's remaining correspondence, artwork and manuscripts (SC-03), including the remaining titles of the The Time Quartet, is housed at Wheaton College (IL) Special Collections.