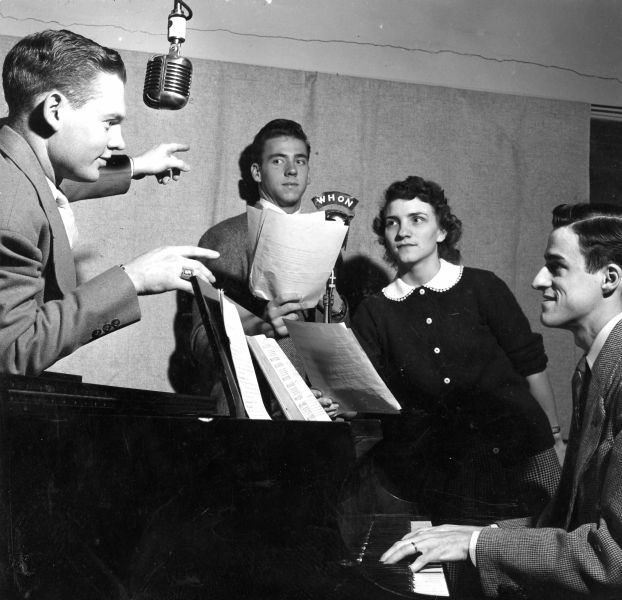 Operation of WHON, the Wheaton College radio station, commenced on October 2, 1947, after students advocated for approval from the administration. Located in a closet beneath the Pierce Chapel pipe organ, WHON 640 AM was the second radio station to air in DuPage County. Alerted by the Intercollegiate Broadcasting System in Washington, DC, that the call letters, WHON, had been assigned to a commercial station, the staff changed the official designation to WETN on April 8, 1948. "Actually, WETN comes closer to spelling Wheaton than any other set of call letters," Dick Gerig, station manager, remarked at the time.
Broadcasting initially to the campus and the local community for two or three hours per day, WETN eventually broadened, connecting for a time with WMBI, the radio station of Moody Bible Institute, to relay music, evangelistic preaching and other programming to a wider audience.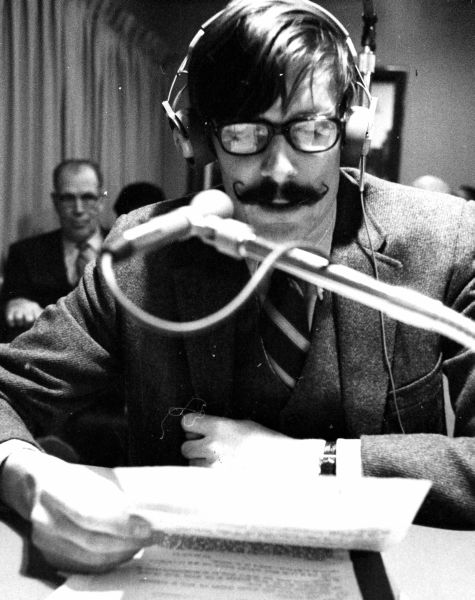 One of the signature WMBI programs was "Songs in the Night," originating from Village Church in Western Springs, Illinois. In 1958, WETN relocated to the basement of Breyer Hall, the chemistry building. But even with its impressive new facility, the station reached less than 1/4 of the campus community, earning the nickname "the weak squeak."
Four years later the FCC granted WETN permission to switch to FM. After that the station covered athletic games, presidential campaigns, concerts, chapels and other significant events. In 1980, WETN again relocated, this time to the basement of the newly-constructed Billy Graham Center, boasting a modernized control board and sophisticated computer system, operated by students and faculty, airing its programming schedule 24 hours a day.
In the late 1990s, WETN moved to the internet, reaching a worldwide audience, including far-flung missionaries. However, because of shifting markets and the dizzying array of informational resources available in the years following, the Wheaton College administration recently decided to cease broadcasting its campus radio station. After 70 years of on-air service, WETN FM 88 will shut down in January, 2017.
J.R. Smith, former director of media resources, astutely observed in a 1996 interview that there are two WETNs. "One is on the air today in DuPage County," he said. "The second exists in the memories of alumni and others." Indeed, as WETN discontinues operation, it will hereon broadcast solely — and affectionately — on the airwaves of memory.