To paraphrase the joys of William Sanford Akin's life would be say that he collected books. Akin's interest in books began as a teenager. He recalled with a note of humor that it all started when "someone hit him over the head with a first edition." But elsewhere he stated that he became interested in Samuel Johnson when he was 14 when he was told to read Beauties of Johnson as "penance for his sins." During this time he served as an acolyte while Dr. George Craig Stewart was rector of St. Luke's Episcopal Church in Evanston.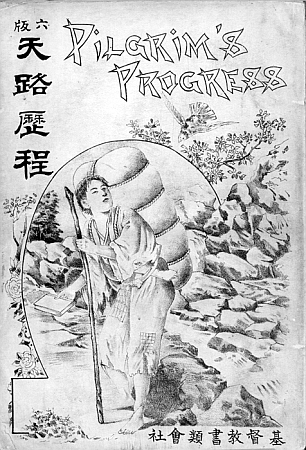 When he was 16 he obtained a job in an old bookstore. Ultimately, Akin knew "of nothing more gratifying, physically, mentally, or spiritually, than to sit down to a cup of tea and browse among [his] books until [he found] something to satisfy [his] need at the moment." The connection between Akin and Wheaton began when Akin developed a friendship with Wheaton's president, V. Raymond Edman's brother who was a member of Chicago's Union League. Akin donated the bulk of his collection in Dr. Edman's memory after his sudden death in 1967.
Along with his interest in Johnson and Boswell, Akin grew fond of illustrated editions of John Bunyan's Pilgrim's Progress. In many homes of the 18th and 19th century, particularly in America, Pilgrim's Progress, ranked second only to the Bible in importance. The third edition of The Pilgrim's Progress, published in 1679, appears to have been the first printing with any illustration, which have always played a key role in the story of Christian as he journeys from the City of Destruction to the Celestial City. This particular edition was the first to bring the two previously separately published parts into a single volume.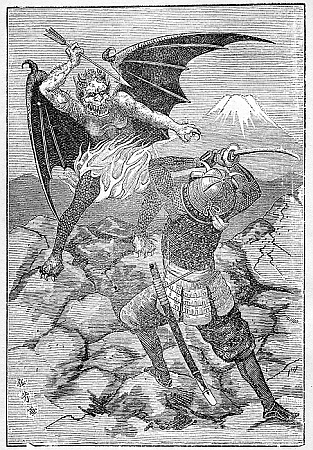 Pilgrim's Progress became a part of the evangelical canon and as missionaries went around the world they took Bunyan's Christian along with them. This Japanese edition is decidedly Asian in its illustrations. Not only has the book been translated into Japanese but care has been taken to translate the imagery as well. Here is Christian's encounter with Apollyon in a decidedly different perspective. It is much more suited to the Japanese audience, especially with Fuji-esque mountain in the background and Christian wearing the armor and accoutrement of a samurai soldier.