So Send I You
So send I you to labor unrewarded,
To serve unpaid, unloved, unsought, unknown,
To bear rebuke, to suffer scorn and scoffing,
So send I you to toil for me alone.
So send I you — to loneliness and longing,
With heart a-hungering for the loved and known;
Forsaking home and kindred, friend and dear one,
So send I you — to know my love alone.
So send I you — to leave your life's ambitions,
To die to dear desire, self-will resign,
To labor long and love where men revile you,
So send I you — to lose your life in mine.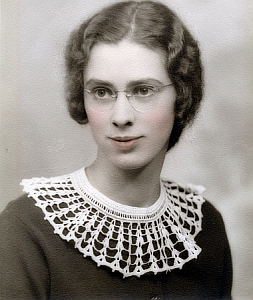 This hymn, So Send I You, has been called the greatest missionary hymn of the twentieth century. A lonely and scared young teacher wrote it as she contemplated her isolation — a loneliness that pervaded her heart and soul. Margaret Clarkson experienced loneliness of every kind — mental, cultural, and spiritual — as she began teaching at a logging camp during the depths of The Great Depression in northern Ontario, Canada. She wrote these words of pain and suffering.
However years later she would see the "one-sidedness" of this hymn and compose a newer version — one that reflected her growth and rest in Christ.
So send I you — by grace made strong
To triumph o'er hosts of hell,
O'er darkness, death and sin
My name to bear, and in that name to conquer
So send I you, my victory to win