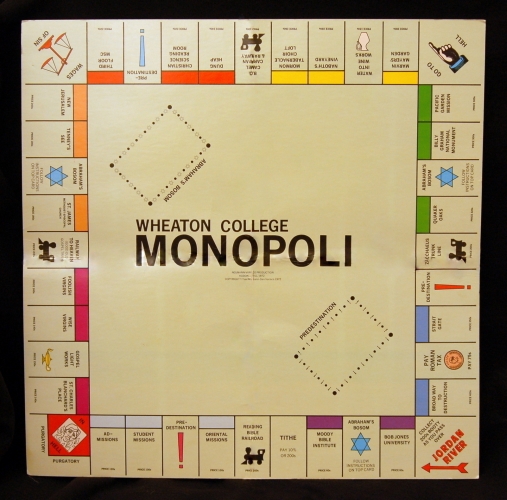 Wheaton College Monopoli was created in 1972 by the Kodon and Tower editors, Tim Neumann '73 and Dan Varisco '73. These two senior roommates who controlled most of the college printing power decided to collaborate their creative energies and produce a parody of the original Monopoly board game. According to Neumann the game was revised to reflect Wheaton's spiritual heritage.
"Go to Jail" became "Go to Hell," "Free Parking" became "Wages of Sin," "Chance" cards became "Predestination" cards and "Community Chest" became "Abraham's Bosom."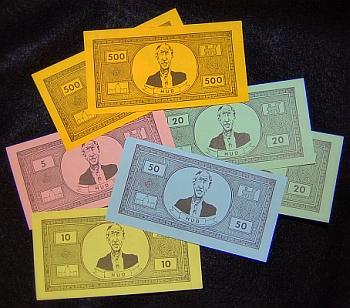 President Hudson Armerding's portrait appeared on the play money in the form of HUD bucks and Christian-controlled properties circled the board. The cheapest property, Mediterranean Avenue, was replaced by Bob Jones University, Water Works became "Water into Wine Works," and North Carolina Avenue became Billy Graham National Monument in tribute to the famous alum's home state.
In lieu of the customary literary magazine, a Monopoli game was produced for every student on campus.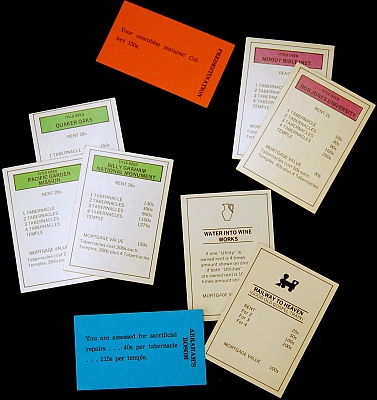 Although board games in general were never banned at Wheaton, President Armerding instructed that all copies of this game be destroyed due to threat of legal action from Parker Brothers. Parker Brothers has fought hard to retain the rights and trademark to Monopoly and has seen their efforts come to nought and be reversed several times, ultimately lobbying for a change to U.S. Trademark Laws to retain control of the brand. Decades later, this copy of the game surfaced from a retired member of the college's administration.