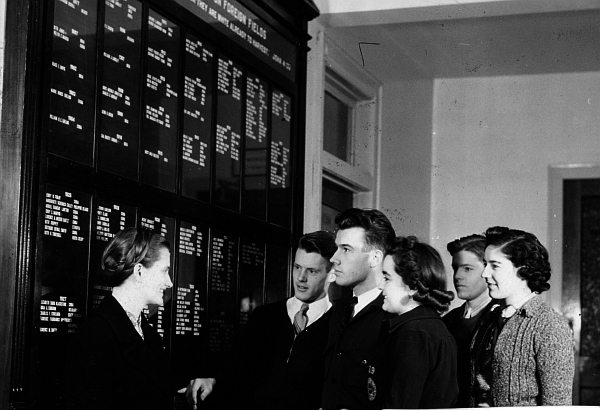 For many decades a listing of Wheaton graduates in missionary service has been posted in Blanchard Hall to serve as a reminder to students to pray–pray for the missionaries and what part they might play in the Lord's work. For years that listing was in a center hall on the first floor and after the full renovation of Blanchard, completed in 1990, the listing has been posted on the second floor. This listing, by decades, shows generation after generation of students who have sought to go out into the world serving others. Jonathan Blanchard viewed Wheaton as a central starting point in a global vision. When asked why Wheaton he said, "Because Wheaton is near Chicago, the gate city between the Atlantic and the Pacific, between Western Europe and Eastern Asia….But the chief reason was, I believed the Lord had need of Wheaton College, to aid the way for His coming."
As noted in his A Perfect State of Society, Jonathan Blanchard believed the the function of the Gospel was to reclaim and restore. One of the ways that students have expressed their desire put Jonathan's ideas into action has been in the area of foreign missions.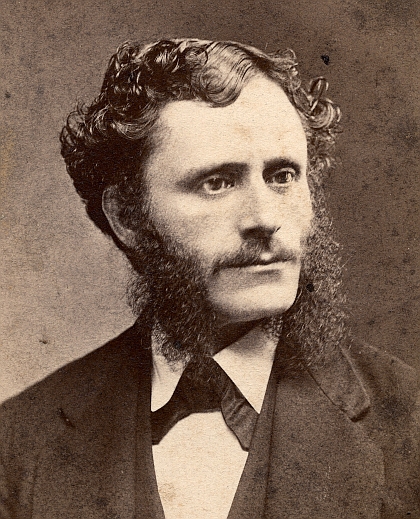 Wheaton's first missionary graduates were Anastasios Zaraphonithes and Henry Martyn Bissell. For many years missionary activity was an individual interest but near the turn of the twentieth-century groups of students gathered to advance mission work. Just as the Student Volunteer Movement was emerging Wheaton's Mission Band began in October 1890 as a group of students who wanted to consider ways to "best promote the interest in missions among their fellow students and at the same time be preparing themselves for their future work." A constitution was signed on December 7, 1890 by nine students pledging, "God willing, to become Foreign Missionaries…." This group met Sunday mornings to study missions, various fields of service, peoples and their customs, needs and religions. Those that attended pledged 5 cents a week to support missionaries and some who were "expecting to work for our Master in the dark corners of His vineyard…." Professor Elsie Dow led the group through George Smith's History of Christian Missions from Abraham and Paul to Carey, Livingstone and Duff (1884). In 1894 six Wheaton students served as delegates at the International Convention of the Student Volunteer Movement that was held in Detroit, Michigan. Though the Mission Band did not officially join the Student Volunteer Movement until 1904, in 1897 the group changed their name to Student Volunteers for Foreign Missions.