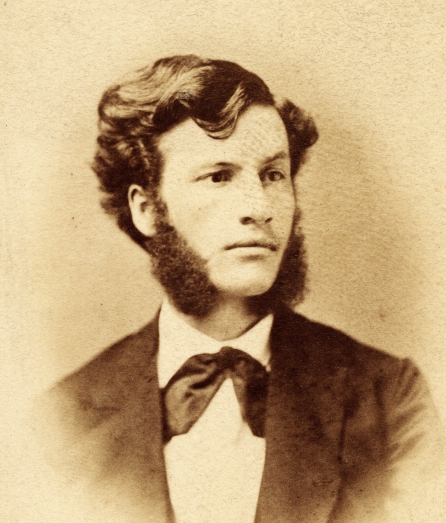 In late June 1871, the twenty-two year old Charles Blanchard wrote to his mother about his travels from Worcester, Massachusetts to Bailey Hollow, Pennsylvania. Following his graduation from Wheaton College in 1870 Charles lectured on behalf of the National Christian Association, a reform organization dedicated chiefly to opposing Freemasonry and other oath bound orders. By the time he graduated from Wheaton College in 1870, he had presented 65 addresses concerning the ills of lodgery.
Among other topics, Charles references Asa Packer and the founding and operation of Lehigh University. He also writes of his uncertainty for his future as he considered law, ministry or taking a stab at newspapers. It is obvious that this had been a topic of conversation of Charles with his parents.
Knowing that his father, Jonathan, had bouts of illness and poor health Charles feared that if his father's health were to fail terribly that the college would become a "timeserving nerveless thing." Likely reflecting hiss own concern Jonathan urged Charles to begin working at Wheaton. Despite his father's desires and his own aimlessness, Charles tells his mother that his father and he have "never have worked pleasantly together and can do nothing in such a work unless we did." Charles obviously had struggled with his father and wrote of Jonathan, he "will stand for his convictions as no other man I know." Charles eventually came to terms with his father and his headstrong personality. In 1872, Charles began the affiliation with Wheaton College which was to last the rest of his life. That year he took the position of Principal of the Preparatory Department.