In the correspondence in the Charles A. Blanchard papers there is an 1883 Christmas Eve letter from Ellen Milligan Blanchard, Charles' first wife, to her mother-in-law, Mary Bent Blanchard. In it Ellen writes that Charles had brought Jennie Smith, evangelist of the Railroad men to visit and speak in the college chapel. As noted in a prior blog entry, it was rather unusual for women to be involved in direct public ministry, particularly as pastors or evangelists. Charles Blanchard clearly resisted this trend and endorsed the ministry of numerous women in ministry.
The life and ministry of Jennie Smith is revealed well within the holdings of the Evangelism and Missions Collection. In 1876 Smith wrote Valley of Baca, wherein she recorded her birth, youth, sufferings and triumphs. Smith was the first child born to James and Eliza Smith on August 18, 1842 in Vienna, Ohio, west of Warren and north of Youngstown, a few miles from the Pennsylvania border. Smith came to faith as a child through Christian literature, coupled with the death of a brother and local Sabbath schools. According to her memory her childhood was one of plenty–a situation that changed after her father's passing.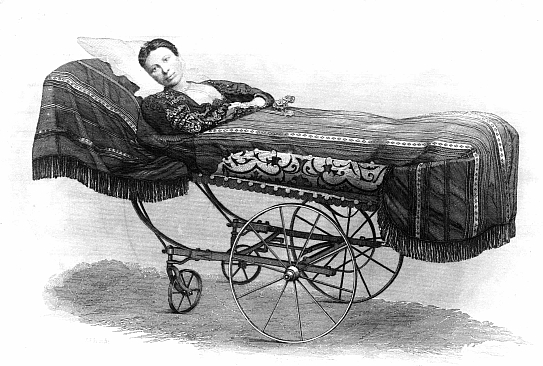 It was prior to this loss that Smith succumbed to typhoid fever that resulted in a spinal disease. Her illness resulted in isolation and a broken engagement. Though she would regain her strength and health from this bout a deeper illness and fever fell upon Smith in early 1862, resulting in a paralysis. An inventor created a portable cot for Smith so that she could travel. In illness or health Smith took advantage of opportunities to speak about God's mercies to her doctors and visitors. In her first memoir she noted that Christian people were not as charitable to "railroad hands, street-car drivers and conductors, livery men, firemen, policemen and others, including domestic servants" who often, due to work schedules, lack the liberty to attend worship services. Smith was keenly aware that her illness put great strains on her family and others.
In 1880 Smith published From Baca to Beulah as she continued to tell the story of God's work in her life. She recounted how in 1877 she felt the call as an Evangelist while speaking to a Friends (Quaker) group in Woodbury, Ohio. This spurred Smith on to ministry and began her travels–all in her portable cot. During her work she would seek medical attention as needed and consult with panels of physicians seeking restoration. In late March 1878 Smith sensed a strengthening of her faith and asked her physician to pray with her for God's help. Smith recounted that it was during this prayer that she felt "the instant cessation of all pain." She exclaimed how she "praised the Lord many times for a praying physician." In less than a month Smith was able to stand and walk.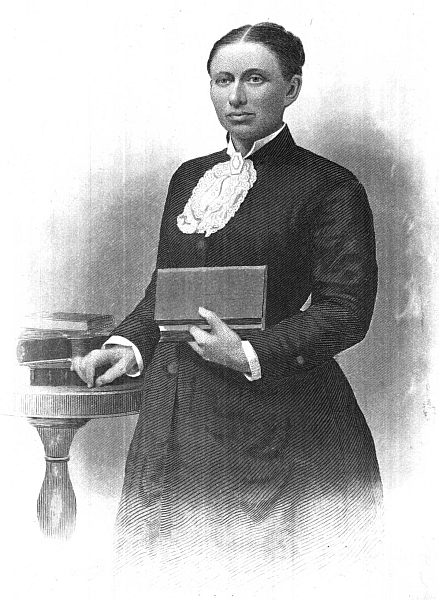 She welcomed the opportunity to sit to dinner with family, something she had not done "since February 23, 1862."
During her time bed-bound Smith and her family relied upon the generosity of others. In those days there was no large governmental or private social service structure that serves so many today. Smith noted that the only funds she had was in her "bank of trust" in her heavenly Father.
As noted above, Jennie Smith was known for her work with "Railroad men." She was drawn to working with these workers when she was paralized and had relied on rail staff to carry her helpless body when she traveled by train, in the baggage cars, for treatment. Smith was struck by their noble and generous work, yet they were often spiritually neglected. After her healing she chose as her work to minister among "railroad people" and was made the National Superintendent of the Railroad Department of the Woman's Christian Temperance Union. So touched were the workers on the Baltimore and Ohio Railroad by Smith's tireless ministry and efforts to obtain for them a "mansion in the skies" that they sought to raise funds sufficient to purchase her an earthly home. This fund drive was limited to B&O Railroad employees and was not to exceed $1 per person.
Smith felt her particular mission was to travel on the railroads and give meetings and her testimony along the routes. She took efforts to inform others of her work and along with the two volumes mentioned above she went on to write books Ramblings in Beulah Land, volumes 1 and 2, published in 1881 and 1882 and Incidents and Experiences of a Railroad Evangelist (1920). Despite so many years physically impaired Smith continued her ministry for many years until her death on September 3, 1924 at the age of 82.