Throughout his teaching career at Knox College in Galesburg, Illinois, Dr. R. Lance Factor, George Appleton Lawrence Distinguished Service Professor and Chair of Philosophy, had noticed several odd flourishes adorning the interior and exterior of Old Main, the historic central campus hall where Lincoln debated Douglas in 1858. Investigating its history, Factor unearthed fascinating secrets permeating the very foundation of the building.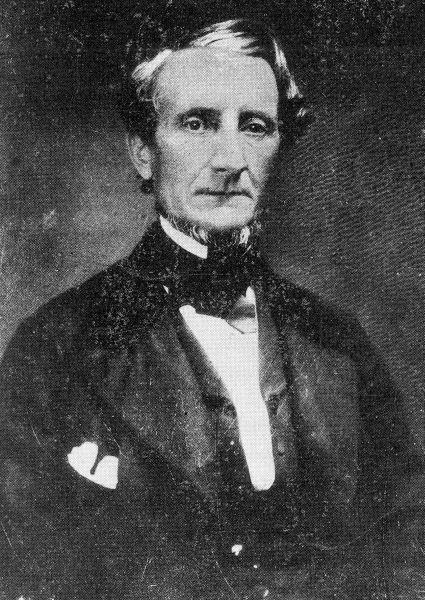 Knox College, founded by rock-ribbed Presbyterian pioneers who despised both slavery and oath-bound fraternities, had existed for nearly twenty years when its crosstown competitor, Lombard College, founded by Unitarian Universalists, erected in 1855 an attractive central building. Anxious to equal or exceed this accomplishment, then-president Jonathan Blanchard and the Knox trustees concentrated on raising funds and locating an architect. Rejecting plans presented by a Calvinist firm in Chicago, Blanchard sought Mr. Charles Ulricson, the project's contractor who had also designed churches, mansions and offices in Galesburg and other midwestern locations. A Swedish immigrant, Ulricson's cool, competent demeanor appealed to Blanchard and the board, who nicknamed him "the urbane Mr. Ulricson." Working quickly and efficiently, Ulricson presented an agreeable plan to the administration and construction commenced. Completed in 1857, the three-storey hall, topped by a temple-like belltower, commanded a magnificent view of the prairie, a benefit which the Lombard building did not offer, much to the delight of Knox constituents.
Professor Factor, continuing his careful perusal of ledgers, journals, correspondence and other documents, discovered that Ulricson had studied under renowned architectural masters in New York City, learning the principles of sacred geometry and alchemical engineering. A loyal disciple, he departed their tutelage a member of "the sacred priesthood of architecture" and eventually settled in Peoria, Illinois, happily applying his vast knowledge of mystic ratios and sacred numbers to his projects – chiefly Knox College. In brief, Old Main is a purely Masonic talisman. Its existence as a beloved landmark is particularly ironic considering that Jonathan Blanchard, later president of Wheaton College, founded in 1868 the National Christian Association as an instrument dedicated to eradicating the influence of Freemasonry from American church life. Undoubtedly he and the trustees were entirely unaware of the hidden esoteric meanings and sacred symbology woven into every tile, window and doorway. According to Factor, Ulricson likely believed that his building might capture the positive energies of the "the Great Geometer," sanctifying and edifying its occupants. Through the influence of occultic design Ulricson might have sought to mystically unify the opposing, aggressive forces of Jonathan Blanchard and George Gale, founder of the college and the city. Both were strong-willed and often locked horns, fomenting division among the Galesburg citizenry. If Charles Ulricson was "urbane," he was also surely crafty as he advanced the "craft" of Freemasonry through means both brazen and surreptitious.