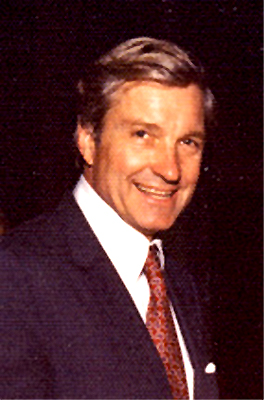 Charles Harting Percy died over the weekend at 91. He was an unusual politician, not unlike another recently passed Republican, Mark Hatfield. Percy was on the moderate-end of the Republican spectrum, probably a bit left of Hatfield. Both were known as Rockefeller Republicans. He had broad appeal in Illinois, including in the African-American community in Chicago. The Washington Post's Emily Langer said, "in today's polarized political climate, Sen. Percy would be described as a rare breed–an unabashed liberal and skeptic about military spending and war….He repeatedly clashed with President Richard M. Nixon on foreign and domestic issues." Again, not unlike Hatfield.
Born in Florida and a reared in Chicago, Percy was elected to the United States Senate from Illinois in 1966 after having worked at Bell and Howell for over 25 years. Percy remained in the Senate until 1985. On two different occasions (1968 and 1976) Percy explored the possibility of running for President, but did not run either time. His most important political act, and one that had the most enduring legacy, was overhauling the process of nominating federal judges. Implementing a system of broad input, including the bar association, Percy's approach was unusual for the time.
The Wesley Pippert papers contain several files related to the life and career of Charles Percy. Pippert served as Percy's Press Secretary from 1967-1968 during one of the exploratory periods for the U. S. presidency. The Pippert Papers are available to researchers at the Wheaton College Archives & Special Collections.