This past summer the American Scientific Affiliation (ASA) held it's 2011 annual meeting at North Central College and co-hosted by Wheaton College on the topic of Science-Faith Synergy: Glorifying God and Serving Humanity. "Wheaton College has had a long association with the ASA, and many of its earliest activities, starting in the 1940s, involved a number of Wheaton College faculty," according to Associate Professor of Biology Raymond Lewis, local arrangements chair for this year's meeting. Additionally several Wheaton College students presented their research.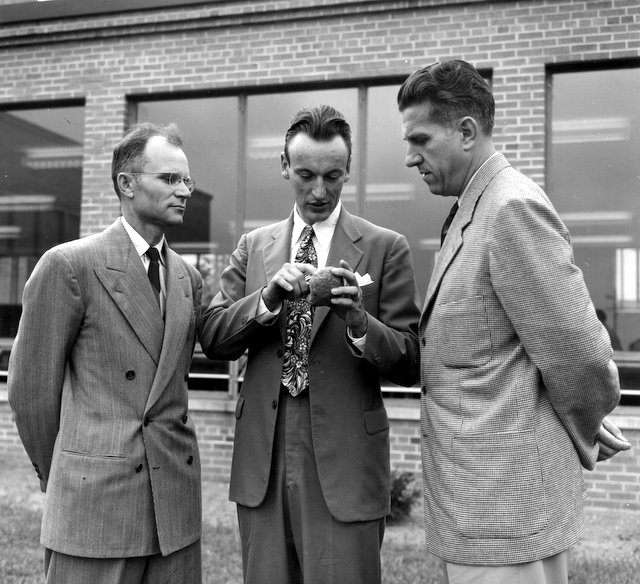 Seventy years ago, the ASA was founded by five Christian scientists: John Haitsma, Peter Stoner, Russell Sturgis, Irving Cowperthaite, and F. Alton Everest. When Alton Everest passed away at age 95 in 2005, the American Scientific Affiliation lost the last of its five founding fathers and its first president from 1941-1950.
The American Scientific Affiliation is a fellowship of men and women of science and disciplines that can relate to science who share a common fidelity to the Word of God and a commitment to integrity in the practice of science. Its stated purpose is "to investigate any area relating Christian faith and science" and "to make known the results of such investigations for comment and criticism by the Christian community and by the scientific community."
The Records of the American Scientific Affiliation are available to researchers at the Wheaton College Archives & Special Collections.