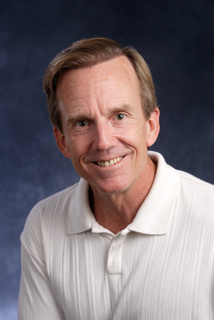 by Lon Allison, Former Director of the Billy Graham Center
This summer (2002) I visited with two titans of the Christian faith, John R. Mott and Billy Graham.
Mr. Mott died in the fifties, so obviously, my introduction to him was by way of biographies and his own writings. Mott, more than any other leader, was responsible for the Student Volunteer Movement, which recruited more than 25,000 college students to careers in missions. In 1910, he drew church leaders together at the World Missionary Conference in Edinburgh, Scotland, with the vision to present Christ to every tribe and nation in their generation. Mott was the friend of presidents and the counselor to corporation leaders. His knowledge of world events was so vast and his friends so many that Woodrow Wilson twice sought him to be America's first ambassador to China. Princeton offered him its presidency, though his formal education concluded with a bachelor's degree. He declined both appointments because of a more important calling. In 1946 he was awarded the Nobel Peace Prize.Yet for all his accomplishments, he voiced at the end of his life that he wished to be remembered as an evangelist.
This week I sat with Billy Graham for part of an afternoon. Our talks over ice cream sodas covered a range of subjects, but, as was Mott, Mr. Graham is first and forever an evangelist. His love for the gospel and lost people consumes his thoughts. Billy Graham was to the second half of the twentieth century what John R. Mott was to the first; his commitment to the whole church birthed a host of "Edinburghs" around the world. His desire to raise up the next generations of evangelism leaders built the Billy Graham Center.
In our musings, I mentioned my fascination with John Mott and how much he, Billy Graham, reminded me of him. At the mention of Mott his eyes began to sparkle, and he said,"I knew him. He was a giant." I learned later from one of his closest advisers that Mr. Graham saw John R. Mott as somewhat of a hero and model for his own life.
Yes, I stood with two giants from two generations this summer, though my hunch is neither of them ever thought of themselves as such. They and so many like them are quick to tell us that it is Christ who is to be lauded, and that Christ is the source of whatever accomplishments we may see in their lives.
As I left Mr. Graham and reflected on our talk, I realized that I am the same age difference from our incoming freshmen as Mr. Graham is to me. Who, then, are the "titans" of evangelism in my generation? God save us from ever seeing ourselves as giants of the faith. But should the light of Christ shine through us enough to spill on the generations now rising, let us be both humbled and grateful.
———-
Twenty years ago, the Wheaton Alumni magazine began a series of articles, titled "On My Mind", in which Wheaton faculty told about their thinking, their research, or their favorite books and people. Former Director of the Billy Graham Center, Dr. Lon Allison (who taught at Wheaton from 2000-2013) was featured in the Autumn 2002 issue.
The following statement was included at the time of publication:
For the past 25 years, Dr. Lon Allison has immersed himself in many aspects of church and parachurch ministry. As an author, educator, minister, evangelist, and performing artist in music and theater, he travels extensively in sacred and secular venues sharing his passion for relating the Christian faith to all aspects of life. In addition to membership on several missions and evangelism boards, Dr. Allison is director of the Billy Graham Center at Wheaton. He lives with his wife, Marie, and three children in Palatine, where he enjoys a variety of athletic pursuits.