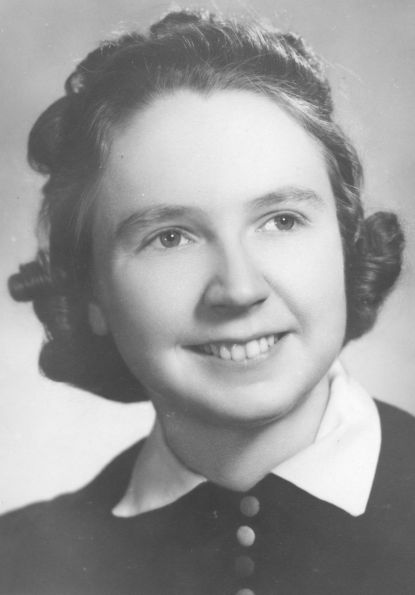 The following obituary appears in the August 13, 1948 Wheaton Record:
Miss Jean Leckemby, recorder of the registrar's office, died from a skull fracture enroute to the hospital after the automobile she was driving collided with a truck the evening of August 6 in Wheaton. Other persons injured in the crash were Mrs. Winnie Hockman, housemother at Hiatt Hall, and Mrs. Gail P. Leckemby, mother of Jean. Mrs. Hockman was taken to Delnor Hospital, St. Charles, where she was treated for a sprained back. Mrs. Leckemby was bruised and is suffering from severe shock. Miss Leckemby held the position of recorder since her graduation from Wheaton in 1941. "Known and beloved by all how knew her for her quiet efficiency, cheerfulness, courtesy and dependability," in the words of President V. Raymond Edman, Miss Leckemby "was devoted to the Lord's work here at Wheaton and was a faithful servant of the Lord Jesus Christ."
Miss Leckemby, her mother and Mrs. Hockman were on their way to Moody Bible Institute to attend a relative's graduation. The 1949 Wheaton College Tower is dedicated to her. As the years progress, even formal memorials do not sufficiently refresh the remembrance of worthy individuals. However, Miss Leckemby, beside her splendid testimony and dedication to Christ, left behind another reminder of her short life. Four scrapbooks, containing photos, programs, cards and correspondence, offer a poignant glimpse  into her happy years as a student at Wheaton College. The scrapbooks (SC-142) are housed in the Wheaton College Archives.