Need a recipe for spinach balls? Pear salad? Ham souffle? Rhubarb crumble? Just thumb through Wheaton College Women's Cooking, compiled sometime in the late 1970s by the Women's Club.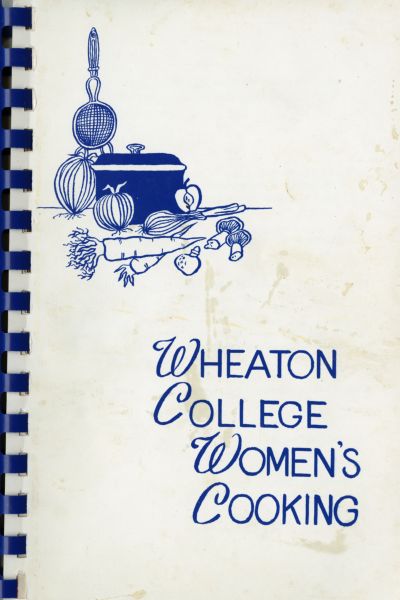 The Wheaton College Women's Club is open to the wives of any administrators, faculty or staff. Officially organized in 1929 under Mrs. J. Oliver Buswell, wife of the third president of Wheaton College, the club was known as the Faculty Wives of Wheaton College. Today the organization seeks to serve the college community through various programs, continuing the heritage of deep concern for friendship, sharing and service shown by Mary Blanchard, wife of founder Jonathan Blanchard.
Papers relating to the Wheaton College Women's Club (RG 9.14) are housed in the Wheaton College Archives.