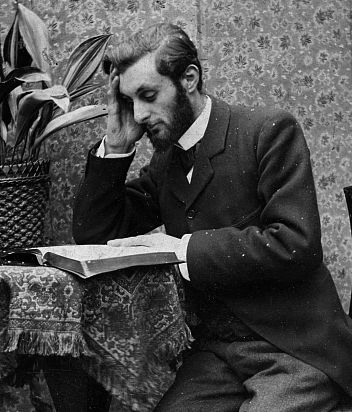 After the death of his mother, Max Isaac Reich (b. 1867) came with his father to England from Berlin, Germany, to live with his stepmother, an orthodox Jew. Attending synagogue, he early discovered the glory of the LORD and the faithful traditions of his Jewish fathers. But one day he was faced with an intriguing challenge when, employed as a printing apprentice at a London firm, he asked foreman John Crane about the meaning of life. Crane simply responded: "Jesus." Not long after that Reich heard one of the daughters of William Booth, founder of the Salvation Army, proclaim the love of Jesus, further piquing his ruminations. If that were not enough, D.L. Moody, famed American evangelist, preached forcefully during a London crusade, shaking the entire city. Though Reich was forbidden to attend, he relished the warm, pious atmosphere generated by the revival. At last he realized that Christ is "…the completion and fulfillment of all that was best and holiest and highest in the faith of my beloved people."
He continues, "…Upon that confession it seemed as if a weight had been lifted off my heart and mind, and I felt as though the Father Himself had come forth and kissed me." His conversion occurred on a Sabbath evening, Midsummer's day, 1884. Ostracized by his Jewish friends, he was blessed to have been quickly taken under the tutelage of John Galway McVicker of the Plymouth Brethren, who encouraged his young disciple to study the life of Christ as it is presented in the Gospels. Reich did so with characteristic diligence. Other notable Brethren who provided lasting influence were George Muller, founder of the English orphanage, and Thomas Newberry, editor of the Englishman's Greek and Hebrew Bible.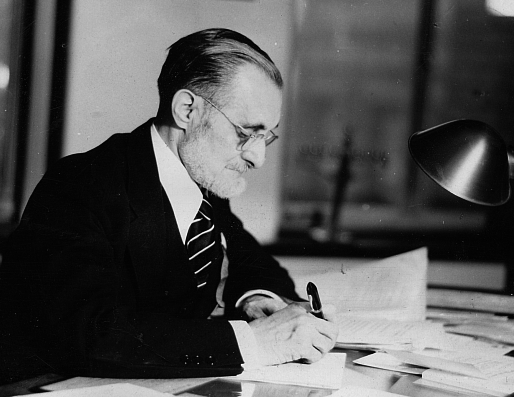 In 1886 Reich traveled to New York City to preach, then traversed the U.S. and Canada. Two years later he married Mary, "…a true wife and a good mother." Moving west they ministered to Native Americans on the frontiers of Arkansas, Oklahoma and Texas. With a family of five sons and four daughters, he moved to Scotland in 1892, then ministered in Europe, gaining proficiency in five languages. Long affiliated with the Plymouth Brethren, Reich in 1904 drifted toward Quaker convictions, eventually associating with the Society of Friends for the remainder of his life, though his sympathies encompassed truths treasured by all Christians. Soon he and Mary became overseers of Beth-shan in North London, a rest home for retired Christian workers. They returned in 1915 to the U.S. where he founded the Hebrew Christian Alliance of America, serving as its president from 1921 to 1927. Similarly in 1937, he founded the Hebrew Christian Alliance in London. In 1930 he joined the extension staff at Moody Bible Institute in Chicago, speaking at Bible conferences, preaching and interpreting prophecy, before joining the faculty as full-time lecturer of Jewish Missions. Instructors and students adored his humble, courtly demeanor and well-stocked mind. In addition to classroom teaching, he wrote articles and devotional verse for The Alliance Weekly (which he also edited) and various journals. These pieces were eventually gathered into books including The Deeper Life and Sweet Singer of Israel. As editor he occasionally published pieces by pastor A.W. Tozer and V. Raymond Edman, president of Wheaton College. Wheaton College conferred to Reich an honorary degree in 1936. After a distinguished fifteen-year career at MBI, he died in 1945 following an operation. He is buried beside a Friends Meeting House near his home in Pennsylvania.
Max Isaac Reich's papers (SC-91), comprising his Bible, diaries, photographs, sermon notes, verse and journals are archived at Wheaton College Special Collections.