Raymond P. Fischer possessed a mind both meticulous and imaginative. Born the youngest of twelve in the same house in which his grandfather, Jonathan Blanchard, died, he attended Wheaton College (1918-20) and Pomona College (1922) in California, before matriculating to Harvard law school, graduating in 1924. Undoubtedly he was quite proud of his degree, which equipped him for a fifteen-year practice with Campbell, Clithero and Fischer, located on La Salle St. in Chicago. Ending his legal career in 1941 he then served variously as executive vice-president of the Cuneo Press, president of Combined Paper Mills, director of the National Tea Company, and sat on the Chicago advisory board for the Salvation Army. Retiring from the paper and printing business, he established Associated Consultants of Wheaton, Illinois. Away from board rooms he was a licensed lay leader in the Episcopal Church, and belonged to the Chicago Golf and Union League clubs. But aside from responsible positions and high honors, Fischer was likely rather pleased with a quieter achievement, not in law or business, but now the world of letters.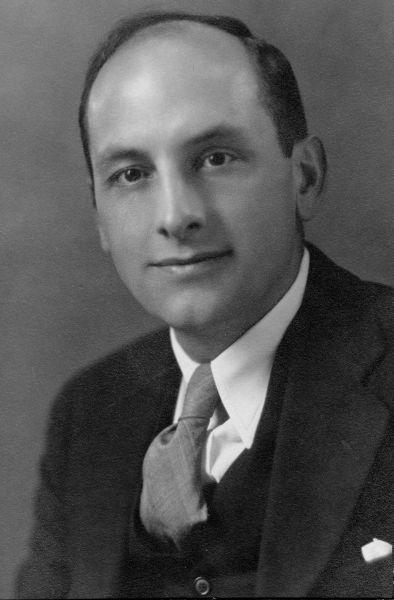 While still in prep school Fischer mailed a submission to Harriet Monroe (1860-1936), the formidable founder and editor of Poetry magazine. Shortly thereafter, ever scouting for fresh talent, she generously invited him to visit her at the old offices on Erie Street, Chicago, there to discuss improvements. Monroe, pivotal in publicizing the revolutionary work of Carl Sandburg, Marianne Moore, Wallace Stevens and Ezra Pound, also first printed "The Love Song of J. Alfred Pufrock" by T.S. Eliot, who later called Poetry "an American Institution." Fischer's corrections were deemed acceptable and his first publication, "A Year," appeared in May, 1922. Though he saw his name in print, he did miss a few perks. "A regret regarding Poetry," he recalls, "is that I was unable to attend a white tie dinner which the magazine gave for William Butler Yeats to which I was invited but did not go, because the dress suit of an older brother was several sizes too large for me." His disappointment probably lightened when Poetry again accepted his work in 1924, then 1929, and again, fifty-five years later, in 1984.
His verse collection, An Aged Man Remembers April (1985), is dedicated to Monroe, "who showed me that both inspiration and revision are essential." Dr. Jill P. Baumgaertner, now Professor of English and Dean of Humanities and Theological Studies at Wheaton College, lauds its "…melodic echoes of Frost, Wordsworth, Keats, scripture…It is a stunning combination of sound and form, metaphor and story that lingers long after you've closed the book. This is poetry rooted in a real tradition of living and writing. This is poetry that will last." In 1987 Fischer assembled four decades of research and published Four Hazardous Journeys of Jonathan Blanchard, chronicling his grandfather's antislavery travels and fundraising adventures during the Montana Territory gold rush. Theologian Carl F.H. Henry, writing the foreword, commends "…its graphic picture window on frontier life a century as a reminder of the dedication of abolitionists in a time of social crisis." Fischer and his wife, Marita, had one daughter. The aged poet-lawyer-businessman was the last surviving grandson of Blanchard when he lay down his pen forever at age 89 in 1990.