Each year the campus hosts the Kamm Lecture, a lecture series that dates back nearly three decades and is named after Dr. S. Richey Kamm, a Wheaton College Professor of History, Political Science, and Social Science. For over thirty years, Kamm had a remarkable impact on the lives of many undergraduates. As a teacher of political theory and constitutional history, he stimulated interest in public affairs and encouraged the study and practice of the law. To honor the legacy of this outstanding professor, friends and former students created the Kamm Memorial Fund to support lectures and law-related symposia on campus. Each year the endowed lecture is given on a subject related to jurisprudence by a prominent scholar or practitioner in the legal field. The first annual Kamm Memorial Symposium was held on May 1-2, 1975.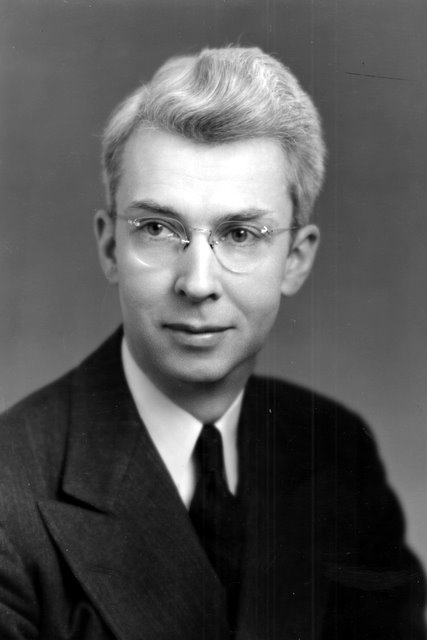 Samuel Richey Kamm was born in Whitewater, Wisconsin, on July 12, 1903, and grew up in Montfort. He graduated cum laude from Greenville College in 1925 with a major in History and minors in Biology and Greek. Upon graduating, he embarked on his teaching career which would last until he died in 1973. The institutions at which he taught before going to Wheaton were Wessington Springs Junior College (South Dakota), Seattle Pacific College (Washington), Monmouth Junior College (New Jersey), and Haddon Heights High School (New Jersey). While teaching, Dr. Kamm earned an M.A. in History from the University of Michigan and a Ph.D. in American History from the University of Pennsylvania, receiving that honor in 1939. His dissertation entitled, "The Civil War Career of Thomas A. Scott, Vice-President of the Pennsylvania Railroad," is one illustration of his lifelong interest in railroads.
In 1940, Dr. Kamm began teaching at Wheaton College. By 1943, he had advanced from Assistant Professor to full Professor. His major interest was teaching, especially in Constitutional and Diplomatic American history, but he also found time for numerous other involvements both on and off campus. He was an active member of the Commission on Social Action of the National Association of Evangelicals, and he served as Public School Board President. On campus he served on many committees, among them Educational Policies and Curriculum, and Centennial Historical Projects.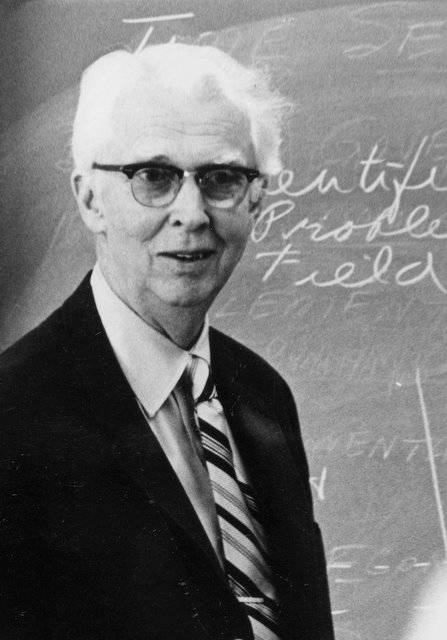 During the 1959-1960 year, Dr. Kamm had the opportunity to be a Fulbright lecturer in Dacca, East Pakistan (Bangladesh). He had the distinguished honor of inaugurating a course in American History at Whitworth College, Seattle Pacific College, and Greenville College. His recognition beyond Wheaton was evidenced by honorary degrees from Greenvile, Seattle Pacific and Whitworth Colleges. He retired from the Wheaton College faculty in May 1973. He was in route to Westmont College (California) to take up duties as a guest professor when he died of a heart attack on August 29, 1973.
Many things can be said of Dr. Kamm. He was an outstanding speaker, a brilliant scholar, and dedicated to all he undertook. Moreover, Dr. Kamm was a favorite classroom teacher and a well-loved man. He inspired many students to combine Christianity with their vocation, and many went into the government service with that in mind. Perhaps the highest tribute can be made by repeating what one of Dr. Kamm's friends said when he died…
He was one of God's gentlemen, a rare Christian who fused graciousness and scholarship in a beautiful way.
The Samuel Richey Kamm Papers detail the life and thirty-four year career of a Wheaton College Professor of History, Political Science, and Social Science. The collection also shows his work as a member of the local public school board, which he served as president. The papers are categorized according to biographical, professional and civic involvement. The professional material covers various workshops, committees, seminars and departmental/institutional matters, in addition to material relating to the City of Wheaton and the history of Illinois. Hundreds of file cards, featuring a vast array of research topics such as history, political science, culture, bibliographies, foreign affairs and education, are contained in five boxes and one small metal cabinet. They are available to researchers in the Wheaton College (IL) Archives & Special Collections.