In 1965, coinciding with the increased work of the Civil Rights Movement nationally and the Selma marches, Wheaton College students established a campus chapter of the National Association for the Advancement of Colored People (NAACP). It was established with the purpose of seeking "an end to racial discrimination in areas of public life, to increase student understanding of racial relations through active participation in such projects as surveys and tutorial programs, and to foster student involvement in community projects…" according to Howard Hess, the initial chairman of the chapter. To quell fears, this student-controlled chapter clearly communicated the autonomy that it possessed, as well as noting the jurisdiction of the college Student Council (similar to that of the Young Republicans and the socially-minded Clapham Society). The first faculty advisor to the group, which at its beginning numbered around 30, was Dr. Lamberta Voget, professor of sociology. Voget pioneered the teaching of Sociology at Wheaton College, joining the faculty in 1935. She was know for her urban sociology immersion trips to Chicago, and was popular amongst the students. She retired in 1975.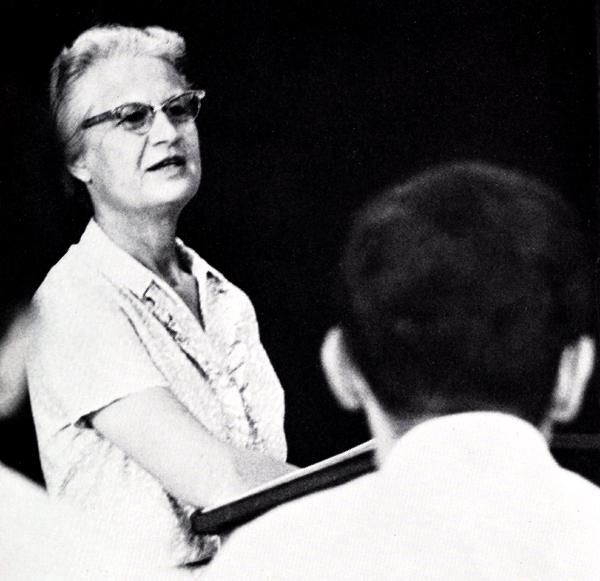 By 1968, after Wheaton's NAACP chapter dissolved for lack of interest, according to Paul Bechtel's Wheaton College: a heritage remembered, Voget had little patience for Evangelicalism's minimal engagement in racial reconciliation. In an article in Young Life's Focus on Youth, titled "The Nature of Prejudice," by Dr. Lamberta Voget, expressed her thoughts on some methods used by white evangelicals. She said, "We will not break down prejudice by having group discussions, by conducting surveys, or appointing, committees." Voget went on further to call evangelicals to repentance, Christians "must recognize prejudice for the sin that it is. We must let the true word of God reveal our own sickness and we must submit to the healing that comes to those who confront the Jesus Christ of whom the scriptures speak. We must be deeply and genuinely reconciled with or racial brothers and sisters, the consequence of our willingness to change and be changed." Giving further direction, she said, "To accept a black person here and there is not enough. The whole black community must be accepted. Our prejudices will not disappear merely by having colored people become clean and educated. We will still reject them: we have for a long, long time. They are tired, tired, tired of talk."
The history of race relations at Wheaton College, of which this NAACP chapter is just a part, awaits fuller treatment and could easily fill a lengthy volume.