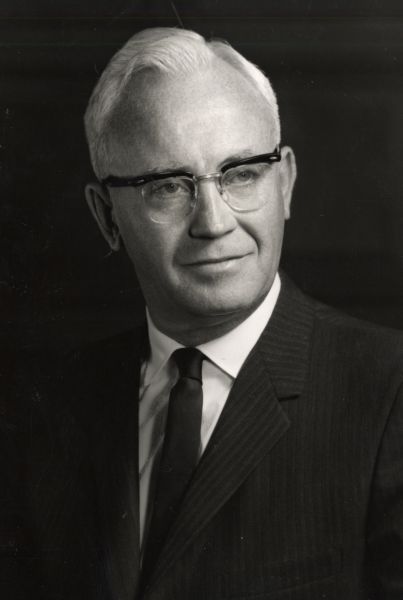 This edition of "What Wheaton College Did for Me" appeared in the October, 1966, Wheaton Alumni magazine.
When I came to Wheaton College in 1929 I was surprised to find such a friendly, closely-knit group of students and faculty. We seemed like one big family to which everybody belonged. Perhaps it really wasn't so big (only 600 students then) but nearly twice the size of my high school; and the town was twice as big (although only 8000). But I was the first from my family, or area, to go to Wheaton and it hadn't been my choice but that of my parents who saw it advertised in a Christian periodical.
The next thing that impressed me was the dedicated lives of the faculty and most of the students. During the fall evangelistic services I realized for the first time that I wasn't saved, but has succeeded in fooling a lot of people, including my parents.
When about to make the step I was deferred by my definitely non-Christian roommate, and for the next year and a half was influenced by him and a small group of similarly-minded students. In today's terminology we made up the "rebels," but there was no element of liberalism – political, economic or theological – just plain anti-"pledge."
Toward the end of my sophomore year some of the gang who were still around began to tire of living a lie. The consistent daily testimony of real men of God on the faculty and in the administration, as well as the example set by all of our campus leaders, made a definite impact. Several of us accepted Christ, including my roommate and myself. The last two years, by contrast, were happy ones of Christian growth and development. Without them I would have been unprepared for the onslaught against God and His Son that came from every angle in a big state university. Having changed to pre-med in the middle of my junior year, there were some requirements that couldn't be met before graduation. That meant a semester of undergrad work before medical school. In both place Darwinian evolutions was taught as a fact – and that was 33 years ago.
Evangelical Christians were in such a minority that they scarcely could be heard. There was not Christian Medical Society, but we did have a League of Evangelical Students with an average weekly attendance of 30 on campus of more than 20,000. The Communist front groups had hundreds in them and were given every liberty, while we were restricted. But Wheaton College had given me a reason for the hope that was within, and made me courageous enough to express it to fellow students. Also I was given a vision of a needy world, lost without Christ. Missionary speakers were almost a weekly occurrence in chapel, and were welcomed by those who were seeking God's will for their lives. As a result, many of us found our places of service and witness – mine to the Moslems of West Africa through the Kano Eye Hospital.