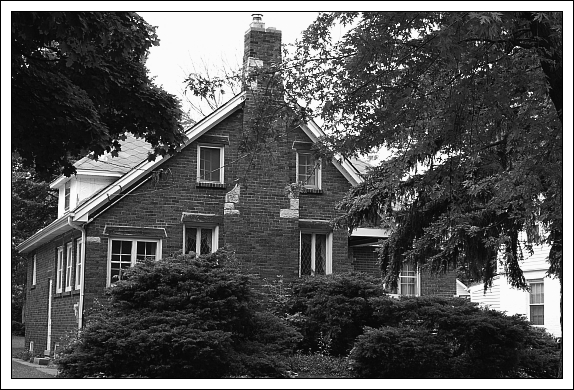 "The Attic" was one of the many off-campus housing options in which students resided during their years at Wheaton College. From the beginning of Wheaton and into the 1940s, the majority of students at Wheaton College and the Academy rented rooms in private homes.
712 Howard was such a home. Known as "The Attic," this home was owned by the Hansen family from 1940 to 1943. Built in 1931 the home served as the residence for Billy Graham during his junior and senior years (1941-1943). During this time he lived with Lloyd and Albert Fesmire, Don Brown, and the Hansen's son, Ken. Hansen later went on to be the chairman and chief executive officer of the ServiceMaster company, a company that grew to over $500 million in revenues under his leadership. He also served as a trustee of Wheaton College.
Though living quarters were likely more cramped, living within the nature setting of a home likely had its benefits. However, whether students stayed in College-owned or private homes, they were under the same regulations. Consultation with the Deans was a prerequisite for engaging any rooms. It was a system of the College being "in place of the parents," while in school at Wheaton.