Bible translators bear a serious responsibility in conveying the proper meaning of God's Word in the various languages of humankind. Is it possible that mistranslation, deliberate or accidental, invokes God's judgment?
In 1989 evangelist Dr. Sam Gipp appeared before a studio audience on the John Ankerberg Show with Dr. Joseph Chambers and Dr. Thomas Strouse, defending the King James Bible and the Byzantine family of manuscripts from which it is translated. They claim that modern translations, based on a separate family of ancient Alexandrian manuscripts, dilute or distort key Bible doctrines, such as the deity of Christ. Opposing the KJV-only position were Dr. Kenneth Barker, head of the New International Version (NIV) translation committee, Dr. Art Farstad, head of the New King James Bible committee and Dr. Don Wilkins, who worked on the New American Standard (NAS). During the exchange Ankerberg mentions the rumor, widely used by KJV advocates, that several editors serving on these committees had "…died, gone insane or lost their voices." To verify, Ankerberg first asks Barker, who denies the allegation; the question is then posed to Farstad, who also denies it; finally he asks Wilkins, who says, "No, John, nobody lost their voice –" as he speaks, his voice suddenly constricts, at which point he rasps, "I've lost my voice!" Ankerberg immediately orders the cameras to stop rolling, back up and re-record, erasing this brief segment of the taping as Wilkins sips water and recovers. Once the cameras are rolling, Ankerberg again asks the question of Wilkins, who calmly responds, "I've obviously not lost my voice." At this statement the audience can be heard giggling, as only minutes before he had been struggling to speak. Since Wilkins' original reply was erased, only the broadcast response remains. Evangelist Gipp discusses the incident in several YouTube videos.
A similar phenomena is seen in the life of Dr. Kenneth Taylor, author, founder and president of Tyndale House Publishers. During the mid-1960s Taylor decided to recast the formal language of the Bible in modern language, paraphrasing the Gospels with thought-for-thought equivalency.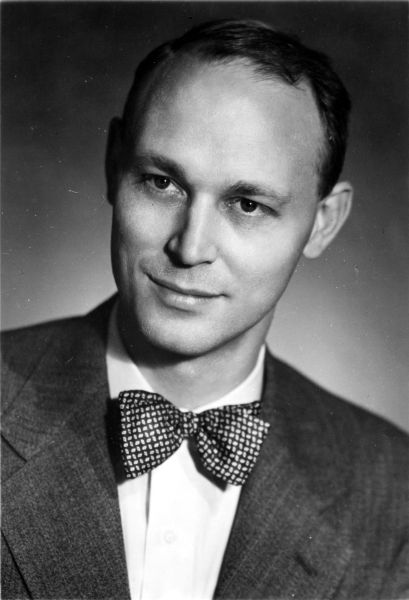 In a chapter called "Voice Problems" from his autobiography My Life: A Guided Tour (1991), Taylor recounts his excitement at seeing the first installments of The Living Bible published. During this time while travelling in Europe, Taylor's voice began faltering. Sitting in a hotel room in Jerusalem, he wondered whether he ought to complete his translation of the Bible, moving onto difficult sections of the Old Testament and the Epistles. After meeting with Emporer Haillie Selassie of Ethiopia about allowing the Bible to be translated into various Ethiopian languages, Taylor's voice worsened until he was forced to consult vocal specialists.
After trying various sprays, lozenges and even attending Charismatic healing sessions, he consulted a Jewish psychiatrist, who suggested that the mysterious laryngitis, diagnosed as spasmodic dysphonia, was the result of Taylor's subconscious guilt for "tampering with the Word of God." At some level, said the doctor, Taylor felt that God was punishing him.
"Not a few saw my affliction as a blessing in disguise," he writes, "because it enabled me to concentrate on paraphrasing the rest of the Bible during the next nine years. I continued to pray for healing all of that time and hoped that with the completion of The Living Bible the 'blessing in disguise' would be removed. It wasn't." For the remainder of his life Taylor tried various experimental treatments, but his voice, reduced to a gravelly whisper, never returned to its vigor.
Translation notes for The Living Bible and the New International Version (NIV) are archived at Wheaton College Special Collections.